The secretariat of today
The Office Management congress is a response to changes in everyday work practices and provides new inspiration for employees
Freiburg, Apr 29, 2019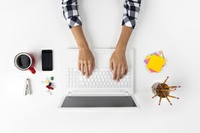 Photo: dragonstock/stock.adobe.com
"Varied, connected and effective: Today's secretariat" is the motto of the sixth Office Management congress, to be held on 16 May. The team will present a knowledge fair and a marketplace in the Aula and in the Prometheushalle in Kollegiengebäude I. The events are open to everyone working in the areas of office management and in secretariats at the University of Freiburg; they are conducted in German.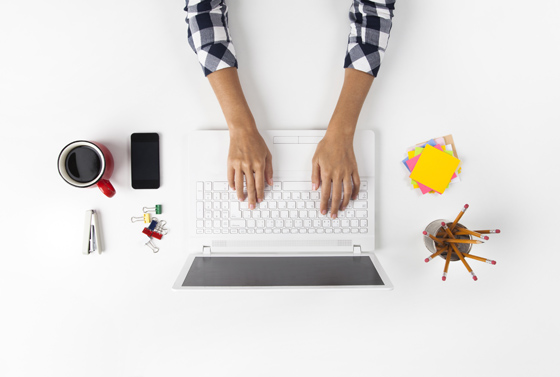 Photo: dragonstock/stock.adobe.com
"The demands of office work have increased greatly," says Ruth Messmer. She heads the Internal Advanced Training section at the University of Freiburg and is on the team of organizers. "Management tasks, multitasking, software applications such as SAP and HISinOne, project management, independent work and considerably more responsibility are all part of today's office management profile." The Office Management congress aims to give the attendees new ideas for their daily work and new solutions for everyday challenges.
The secretary's office - where the threads connect
The first such congress was held in 2010 and was organized by the Freiburg Medical Center. After the success of the first event, it became a biennial affair with the organization alternating between the University and the Freiburg Medical Center. The 2019 organizing team has chosen the motto: "Varied, connected and effective: Today's secretariat" because a big part of the job is dealing with a wide variety of people. The goal is to get to know the participants and to understand them as an occupation. "Most of them sit alone in their departments and have hardly any opportunity to talk with each other," Messmer says. But that is the very thing, she says, that helps people work more effectively.
Networking at work
The congress starts at 9am and runs until 4pm. Petra Flassig, trainer and psychologist, will get the ball rolling with her talk on communication. She will offer new ideas on how secretaries and personal assistants can talk strategically and effectively in the workplace. That will be followed by Felix Wittenzellner from the University of Freiburg's Gender and Diversity office with his talk on how diversity can bring people together and intercultural competence can be strengthened.
After the lunch break, networking will be in focus, with a lecture, panel discussion and then a short workshop. Representatives of the city of Freiburg, the Medical Center, and the university will present their networks. With this, the organizers aim to provide information about the existing networks, and to ask about the need for support.
Lara Wehler
Register and take part

The Office Management congress is on 16 May 2019 in the University of Freiburg Aula, Kollegiengebäude I. Who can take part? All university and Medical Center employees working in secretarial or office management positions. Register by 8 May using the registration form.

Information and program