A close look at top research
Johannes Faber organizes a new lecture series giving insights into first-class research in Freiburg
Freiburg, Feb 04, 2020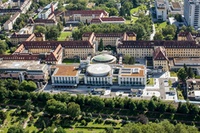 In the new "One hour of top-level research" lecture series organized by the Freiburg Medical Center, Freiburg members of the Leopoldina National Academy of Sciences report on their scientific discoveries and their importance for medicine and beyond. The Leopoldina is considered to be the oldest academy of natural sciences in the world, and acceptance into its ranks is an honor for researchers. The topics range from anxiety disorders, to developments in forensic medicine, to new approaches to cancer treatment. Johannes Faber, Press and Public Relations Officer at the Freiburg Medical Center, spoke to Franziska Heinzler about the importance of introducing the public to the latest medical research.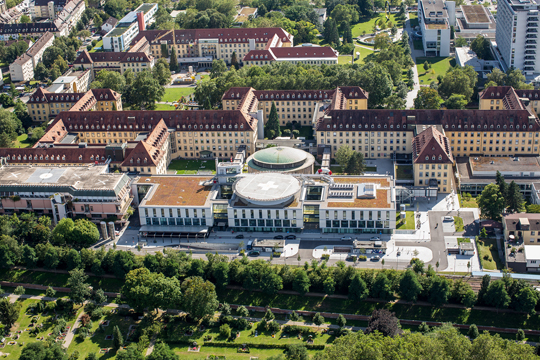 The Freiburg Medical Center is hosting a new series of lectures, publicizing top-level research. Photo: Britt Schilling
Mr. Faber, the new lecture series is called "One hour of top-level research"  – What's the idea behind it?
Johannes Faber: The aim of this lecture series is to present exciting research topics in which Freiburg scientists are world leaders. We aim to open up this research to disciplines beyond medicine and the life sciences – to our colleagues in technical subjects and the humanities – and to reach an audience with a general interest in current research issues. And in doing so, we are providing an opportunity for people with different professional backgrounds to get talking to one another.
What role does publicity for research issues play with regard to other scientists and why is it important for researchers to publicize their work externally?
First of all, research in itself is a very exciting thing, because it shifts the boundaries of what is known and can thus change the way we look at the world. In medical research, new findings often have direct consequences for patients or for health care in general. Taking the first lecture as an example, Professor Anca-Ligia Grosu will report on plans to create greater precision in the field of radiotherapy and radiation research. An enormous amount has been achieved in this field in recent years. We also want to illustrate the extent to which various disciplines are involved in medical research, disciplines such as radiotherapeutic, physics, medicine, radiology and biology. If people are to have confidence in research and medical progress, they need to understand how research works and where it's at. And looking at research always opens up perspectives on the future of medical practice.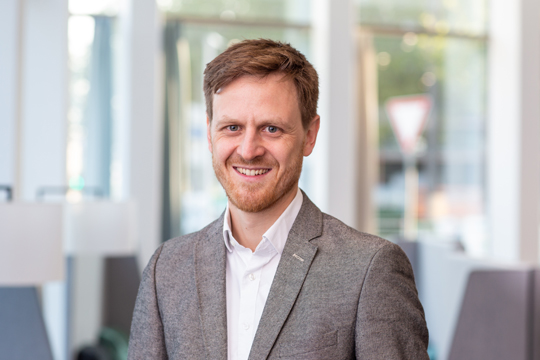 "If people are to have confidence in research and medical progress, they need to understand how research works and where it's at," says Johannes Faber. Photo: Britt Schilling
Each lecture lasts about an hour – is that enough time to tell people about such complex research issues?
All the researchers who hold a lecture in this series have been working on the topics all their lives and would probably all say that there is a great deal they themselves do not yet understand. So it goes without saying that one hour can never be enough to understand the field of research. But I do think it is enough to get a good insight into a current topic in the field, and to explain more complex issues.
Will the series continue next year?
Certainly we haven't ruled it out. Five lectures are planned for this year. The special thing is that all of the speakers are members of the Leopoldina. Whether the series will be continued next year with other top researchers at the Medical Center will depend entirely on the response to this year's series.
"One hour of top-level research" lecture series

The lecture series "One hour of top-level research" is aimed at an audience with a general interest in research questions, at researchers and students. Professor Anca-Ligia Grosu, Medical Director of the Department of Radiotherapeutics at the Freiburg Medical Center, will open the series with a talk on "The power of images in radiooncology" on Wednesday, 5 February 2020 at 6:30 pm in the Department of Gynaecology lecture hall, Hugstetterstraße 55 in Freiburg. The Medical Director will talk about developments in radiotherapy in recent years as well as promising approaches for the future. There will be time for questions and discussion after the lecture.

Further lecture series dates