A Plethora of Learning, Traveling and Enjoying Life
What foreign students hope to experience during their time at the University of Freiburg
Freiburg, Apr 11, 2017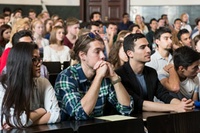 Photo: Patrick Seeger
What types of insurance do you need to have in Germany? Where will I find friends? Where can you get something to eat that's cheap? And where are the best places to party? Every year the University of Freiburg welcomes students from around the world for the summer semester. During the "Welcome Days" that is organized by the International Office, students can get answers to their burning questions as well as tips about campus life in a new city. Mariella Hutt asked a few newcomers why they decided to come to Freiburg in particular.
Photo: Patrick Seeger
"I had the choice between two places, but I decided to come to Freiburg because it is the city with the most hours of sunshine in Germany. Besides, I like the Southern culture with all of its traditions. During my semester abroad I definitely want to partake in loads of excursions through the region's forests because I am studying forest science. What I also hope is to meet new people from around the world and to exchange ideas about their experiences here."

Eiji Yamazaki from Japan studies forest science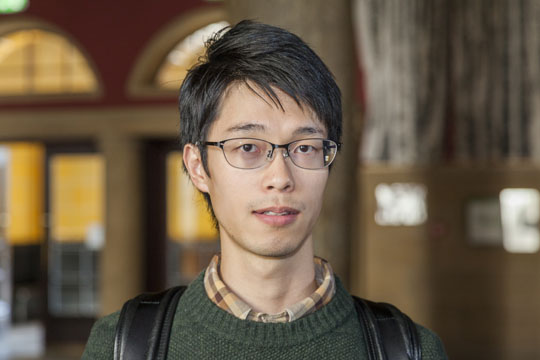 Photo: Ingeborg Lehmann
"I have already been to Heidelberg during a school exchange, but other than that I have seen nothing else of Germany. I only know Freiburg and the University through pictures I saw on the Internet. They were very convincing. The range of courses fall directly in line with the ones I have already had in Hungary. During my semester abroad, I want to meet new people and gather new experiences. Freiburg's geographic location is ideal for traveling throughout Germany or other parts of Europe."

Hanna Mezei from Hungary studies archeology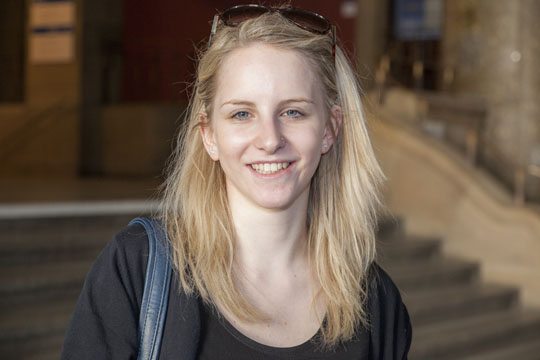 Photo: Ingeborg Lehmann
"Freiburg was the best option for me to further my studies. I want to improve my German and English language skills and, of course, enjoy the life of an Erasmus student and partake in a lot of excursions. Where I don't know yet. I would like to remain spontaneous during my time here and enjoy every bit of it."

Oktay Isik from Turkey studies economics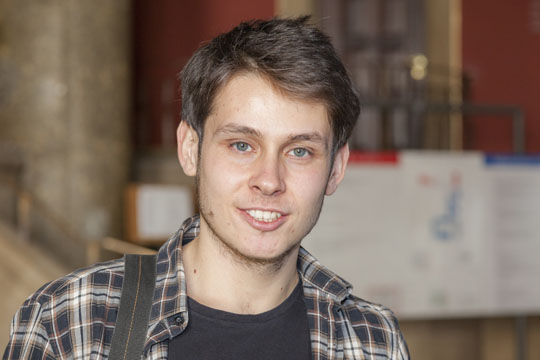 Photo: Ingeborg Lehman
"Freiburg is perfect for first-year students. Even before I came here, I felt as if I was well informed based on all the great information you can find in the Internet. Besides, Freiburg ranks pretty high amongst universities. It was very convincing. I love to watch movies and go to the cinema. During my time abroad I hope I will have enough opportunities to further pursue my passion for film and to discover various movie theaters here."

Yogapeiya Ayyanaemooethy from India studies computer sciences
Photo: Ingeborg Lehmann
"I absolutely wanted to come to Germany for my semester abroad because I simply love the country. I have already been to Berlin before and even spent three weeks in Münster. Now I want to get to know the country even better. I decided on the University of Freiburg because it is one of the best universities in Germany. I hope I will learn a lot while I am here – both personally and for my studies too. I have set a goal that I want to deepen my technical skills that I can then bring home with me."

Giovanna Gemma from Italy is pursuing a degree in American studies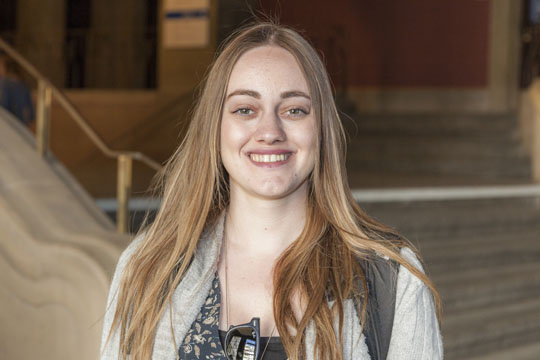 Photo: Ingeborg Lehmann

International Office at the University of Freiburg