Voting for a New Rector
Press conference on 21.03.2020 following the joint session of the Senate and the University Council
Freiburg, Mar 11, 2020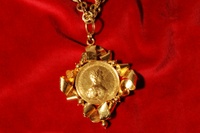 Photo: Manfred Zahn
Dear Sir or Madam,
Dear Colleagues,
On 21 March 2020 in a joint session the Senate and the University Council will vote for the new rector of the University of Freiburg. Prof. Dr. Dr. Andreas Barner, Chair of the University Council and the Selection Committee consisting of seven members from each of the electoral bodies, will announce the result at the subsequent
Press conference on 21 March 2020, 1.30 p.m.
in Medienübungsraum 1 (03032) at the University Library Freiburg,
Platz der Universität 2, 79098 Freiburg.
In the event of a decision in favor of a candidate, the designated rector will also attend and speak at the press conference. We would be delighted if you could attend. Please note that the start of the press conference may be delayed if the session overruns.
Yours faithfully,
Nicolas Scherger
Press photo for download
Foto: Manfred Zahn