Sustainable mobile communications
The Start-up "WEtell" at the Department for Sustainable Systems Engineering receives an EXIST business start-up grant
Freiburg, Jun 18, 2019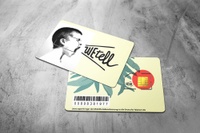 Photo: Florian Forsbach
Green electricity, ethical banks or climate-neutral mail providers: For almost every consumable service there is a climate-friendly, data secure or fair alternative. There is no comparable offer for mobile communications, however. A team of Freiburg researchers wants to fill this gap: Andreas Schmucker, Alma Spribrille and Dr. Nico Tucher are currently founding "WEtell" together. The start-up offers mobile communications with a focus on climate protection, data protection, fairness and transparency. The Federal Ministry of Education and Research is supporting the project with an EXIST business startup grant of 144,600 euros.
The founding team got to know each other while working at the Fraunhofer Institute for Solar Energy Systems (ISE) in the field of solar energy research as well as through their joint commitment to Ingenieure ohne Grenzen e.V. (Engineers without Borders). With the goal of establishing sustainable solutions in everyday life, the team developed the idea and then approached the Department for Sustainable Systems Engineering (INATECH) at the University of Freiburg. The EXIST start-up grant is awarded by the Professorship for Energy Distribution Technologies held by Prof. Dr. Anke Weidlich. Following a successful crowdfunding campaign in spring 2019, the start-up company plans to enter the market in autumn of this year.
According to the start-up company, it uses renewable energies for its entire business activities, builds renewable energy plants in Germany to balance its own electricity requirements for grid operation and cooperates only with companies that operate sustainably themselves or switch to green electricity. It enables mobile communications without a link between the names of their customers and their mobile phone numbers at the network operator, does not pass on customer data and does not sell it. In addition, it deletes the usage data as quickly as possible after billing. The start-up is in the process of being certified in accordance with public welfare economic guidelines and is oriented towards values such as public welfare, cooperation and the community.
The EXIST start-up scholarship supports knowledge-based or technology-oriented projects by students, graduates and scientists at universities and non-university institutions.
For more information about the EXIST business start-up grant