Researching City Walls
Press conference on a project at the interface of street art and research into artificial intelligence
Freiburg, May 08, 2019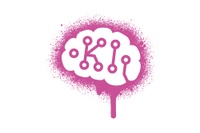 Source: Nexus Experiments
Ladies and Gentlemen,
The project "Stadtwandforschung: Künstliche Intelligenz und Streetart" (Researching City Walls: Artificial Intelligence and Street Art) brings together scientists from AI research with street artists. Together they are designing images for five large-scale murals, which will be situated at prominent sites in the center of Freiburg and stimulate discussion on the subject of AI. Accompanying the project are various public events throughout 2019.
At a press conference on Thursday, 16th May 2019, 12 p.m.
in the Rectorate at Fahnenbergplatz, Kaiserstuhl room,
6th floor, 79085 Freiburg


the Rector Prof. Dr. Hans-Jochen Schiewer together with many contributors will present the program, which represents the University of Freiburg's involvement in the Science Year 2019 on Artificial Intelligence, backed by the Federal Ministry for Education and Research. Our partner for the artistic cooperation is the Kulturaggregat e.V., a collective of artists and creatives with the goal of bringing more art and culture or subculture into the public space.
You will be able to speak with the following: AI researcher Prof. Dr. Joschka Bödecker, Neurorobotics Lab, and Dr. Philipp Kellmeyer, Neuromedical AI Lab of the University of Freiburg, street artists Mr. Woodland from Erdingen and Marc C. Wöhr from Stuttgart, Darwin Zulkifli from Kulturaggregat e.V., Jan C. Werner from the Freiburg University Library and organizers Mathilde Bessert-Nettelbeck and Sabrina Livanec from the Nexus Experiments project of the University of Freiburg.
We would be delighted to see you there.