New Stability for Drug Ingredients
EXIST Grant support for "Tetra-Tag" start-up
Freiburg, Jul 11, 2018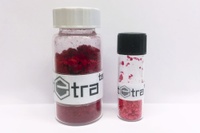 Photo: Tetra-Tag
Germany's Federal Ministry for Economic Affairs and Energy (BMWi), the European Social Fund (ESF) and the European Union (EU) are funding the start-up venture "Tetra-Tag" with an EXIST Business Start-up Grant. Two chemists, Dr. Fabian Ehret and Dr. Vasileios Filippou, and the economist Patrick Metzger are receiving 147 thousand euros in financing. Their goal is to manufacture and market improved fine chemicals for the development of pharmaceuticals. The Founders Office of the Center for Technology Transfer (ZFT) of the University of Freiburg will support and advise the start-up for the duration of the start-up grant and beyond.
The ingredients of promising medicines must remain particularly stable within the human body in order to effectively treat diseased cells without causing severe adverse reactions. The Tetra-Tag team is developing fine chemicals that allow the creation of new types of drug ingredients. The two chemists – who both received their doctorates from the University of Stuttgart – have successfully manufactured new tetrazines with improved characteristics. Tetrazines are used as what are called bioorthogonal reagents in diagnostics and to treat diseased tissue. This means that they make chemical reactions within living systems possible.
The Tetra-Tag team is also marketing kits that can be used for efficient and site-specific marking of mRNA. Also known as messenger RNA, mRNA transports genetic information from the cell nucleus to the ribosomes, where proteins are synthesized. The RNA-TAG kits were developed in cooperation with Prof. Dr. Neal Devaraj. They make possible the functionalization of mRNA, which had been inaccessible using previously known methods. The aim of the Tetra-Tag start-up team is to use their new techniques to develop and produce fine chemicals for chemistry, life science, and pharmaceutical research, and market these on-line for application in bioorthogonal chemistry. Ingo Krossing, Professor of Molecular and Coordination Chemistry at the University of Freiburg has given Tetra-Tag team technical advice to enable them to implement their start-up concept in cooperation with the Founders Office.
The EXIST Business Start-up Grant supports students, graduates, and researchers at colleges and universities and non-academic research institutions. For periods as long as one year, it promotes innovative, technologically oriented or knowledge-based projects with significant unique selling points and good potential for economic success.
University of Freiburg Founders Office
Contact:
Patrick Metzger
Tetra-Tag
Tel.: 07642/6879436
info@tetra-tag.com
Dr. Philipp Köster
Founders Office
University of Freiburg
Tel.: 0761/203-5214
philipp.koester@zft.uni-freiburg.de