New Perspectives for Launching a Career
Online enrollment for the new educational program from the Center for Key Qualifications starts on September 24, 2018
Freiburg, Sep 19, 2018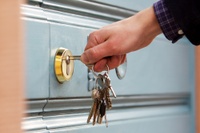 Photo: Baschi Bender
A new educational program with its numerous offerings from the Center for Key Qualifications (ZfS) at the University of Freiburg will focus on students' career prospects. Online enrollment for students pursuing bachelor's and law degrees will begin on September 24, 2018. All other students enrolled at the University will follow starting October 9, 2018.
The focus of this year's program is students' personal competences, interests and wishes. In offerings such as "Personnel and Self-Marketing for Young Professionals" or "Mastering job interviews and assessment centers with Confidence", they learn how to master the requirements for launching a career. Students have the opportunity to get to know different areas and pursue their interests with the help of an internship, which is guided and supervised online, in the module "Internship Plus – Competence Training and Career Orientation." Anyone who would like to gather post-graduation ideas in a personal exchange with company representatives, in counseling sessions, at job fairs or during a company excursion has the opportunity to do so in the module "(My) Prospects after Graduation." The event takes place in cooperation with the Industrie- und Handelskammer Südlicher Oberrhein (Southern Upper Rhine Chamber of Commerce) and the university team at the employment agency in Freiburg.
This year's educational program also builds on the questions already addressed in previous semesters on the effects of digitization. Special events such as "Social Media – New Professions from Influencer to Digital Strategist and the Democratic Challenge" or "Fake News and Co – Fundamentals of Applied Media Criticism" train students' critical thinking skills. In addition, digital skills are taught in courses such as "IT Security in Education and Work," "Smartphone and Web App Development for Programming Newcomers" and "Information and Data Management – Fundamentals in the Handling of Customer Databases and CRM Systems."
Due to the socio-political challenges arising from immigration, climate change and digitization, the ZfS has expanded its service learning offering with further events on the topics of "Interculturality & Migration," "Environment & Sustainability" and "Political Advocacy." In workshops, small supervised groups and in exchange with teaching students from the seminar "Responsibility in Civil Society," the participants can get involved and reflect on their practical experience. In doing so, the students carry on an existing commitment or newly participate in selected initiatives and projects or in student committee work. The ZfS has gained new cooperation partners such as the student council at the University of Freiburg, the Network for Democracy and Courage, the German Trade Union Confederation, the Naturschutzbund (Freiburg Nature Conservation Society), the Refugee Law Clinic e.V. and many other institutions.
For the event program and more information

Contact:
Waltraud Ziegler
Center for Key Qualifications (ZfS)
University of Freiburg
Tel.: 0761/203-9473
E-Mail: zfs-info@zfs.uni-freiburg.de