A School of Education for Freiburg
Press conference on the teacher-training cooperation agreement between the university and the University of Education
Freiburg, Jun 06, 2018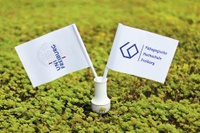 Photo: Sandra Meyndt
The University of Freiburg and the University of Education (PH) Freiburg are taking their collaboration in teacher training to a new level:
At the "Dies Universitatis" on the evening of 13 June 2018 they are to sign their cooperation agreement for a joint School of Education. At a
Press conference on Wednesday, 13 June 2018, at 1pm
at the university Rectorate on Fahnenbergplatz, 6th Floor,
79085 Freiburg,
they will inform representatives of the media in advance about the planned School as well as about the Master of Education program, which is slated to begin in winter semester 2018-19 – thereby completing the reform of teacher training programs.  On the panel will be: the Rector, Professor Dr. Hans-Jochen Schiewer and Professor Dr. July Besters-Dilger, Vice-President for Academic Affairs, University of Freiburg, as well as President, Professor Dr. Ulrich Druwe and Professor Dr. Timo Leuders, Vice-President of Research, Freiburg University of Education We would be delighted to welcome you at the event.
Yours sincerely,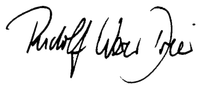 Rudolf-Werner Dreier, Public Relations Office