Flexible Borders
The European Union is using a border control system to create an external frontier that does not exist in law
Freiburg, Oct 22, 2018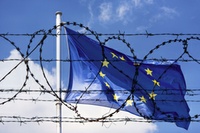 Photo: Savvapanf Photo/Fotolia
The EU member states do not have a common immigration policy, nevertheless, the European Border and Coast Guard Agency (Frontex) is gathering information on what are called "border-related incidents" from all EU countries. What are these incidents? Cases of forged papers? Catching smugglers of illegal drugs? Or crossing a border without authorization? It has long been unclear what such an incident actually is and how individual states weight them in legal terms. Sociologist Sabrina Ellebrecht warns that the border surveillance system creates the public impression of a European external border. Yet this external border does not exist.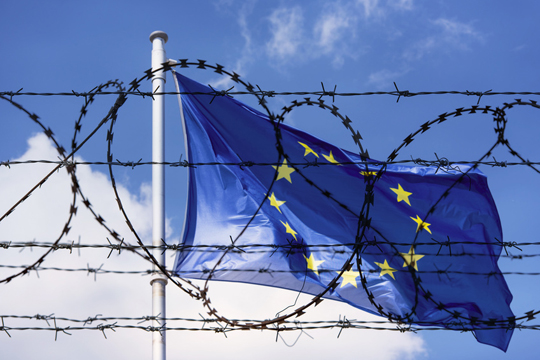 The European Border Surveillance System, EUROSUR, is creating a public image of an external, European border, says Sabrina Ellebrecht. Photo: Savvapanf Photo/Fotolia
How did the European Union's external border come to be? This question perplexes many who are hearing it for the first time, says Sabrina Ellebrecht. The answer is often: "What do you mean? Of course there's a border," she reports. "But when you take a closer look, you'll find that the frontier does not exist," explains the doctor of Sociology from the Centre for Security and Society of the University of Freiburg. "In political and legal terms, we only have the national borders and the Schengen Agreement," she explains. The point of the agreement is that there aren't any more border controls between EU countries, but there are passport checks where Schengen member countries share a border with non-EU members. "We perceive these boundaries as the EU's external frontier, but the borders between an EU country and a non-EU country cannot be additively conflated into an external boundary," says Ellebrecht.
28 countries with different immigration policies
 How has it then come to be that the European public nevertheless has the idea that there is a common, external frontier? And how do Frontex officials and national border police actually view it? Whose borders are being patrolled by whom? And where is it decided which immigration and asylum laws are applied when a boat full of refugees is picked up in the Mediterranean? In Brussels, on Lampedusa, in Sicily, or in the relevant national capital?
Ellebrecht addressed all these questions in her dissertation. What is more, the researcher analyzed the development of the European Border Surveillance System, EUROSUR, which has been in operation since December 2013. Initiated by the European Commission, the project is to gather all information about incidents on the borders of the individual, national member states. But actually, the precise definition of a "border-related incident" and the legal gravity of the individual incidents – falsified travel documents, for example, or discovering illegal drugs, or entering a country without authorization – are by no means consistent from one member state to another.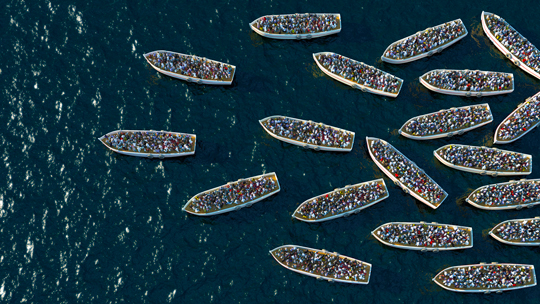 According to the researcher, images of refugee boats in the Mediterranean have become a shared, European vision of a threat. Photo: alexyz3d/Fotolia
EUROSUR provides an input form for classifying national border incidents in a European assessment system. This basis makes it possible for the system to allow exchange via a shared "situational picture" in which the incidents can be visualized within a geographic information system. For example, a Polish border patrol officer can see what's currently going on in the Mediterranean. Ellebrecht emphasizes, however, that this simple concept was already strained in the run-up to the system's launch. The 28 EU-members do not have a common immigration policy, yet should nevertheless click on the menu item "unauthorized border crossings" for corresponding incidents. At the same time, the legal gravity of "unauthorized border crossings" varies from country to country in the member states. In some countries, illegal entry is a crime; in others, a misdemeanor. In addition, not every country wants to show its hand when it comes to how it protects its national borders. "You don't know the criteria different countries use for entering their information into the system," concludes Ellebrecht.
Rescue efforts can be misused
During the first years of EUROSUR's operation, about 70 percent of the entries originated from the European Border and Coast Guard Agency, Frontex.  That correspondingly increased the agency's power to define what was relevant for European border protection. The sociologist says that the visual presentation of the information and data gathered in a shared, situational picture shapes decisively the conception that there is a common external border. "In the medium term, the officials will no longer be able to show entry into Italy, for example, but Europe," explains the sociologist.
According to the official version, by providing improved surveillance and monitoring, EUROSUR is to help limit migration via the Mediterranean and reduce the number of lives lost making the crossing. Ellebrecht emphasizes, "This is precisely where the ambiguity of this surveillance system lies. Security and monitoring measures to limit immigration cannot pursue humanitarian aims at the same time. If they do this nevertheless, rescue operations can then be misused to bring fleeing boat passengers back to Libya. The humanitarian aim then empowers in the sense of border control rather than rescue." The sociologist warns that border control authorities could then use "maritime distress" a pretext to intervene. "Then doing that would be possible for a boat in distress at any time and in all waters," she says.
According to Ellebrecht, images of the refugee boats on the Mediterranean have become a central, shared, European vision of the threat on the EU's external, southern borders that is flexibly used in public debate. "So we have a common, European 'Other,' while at the same time, since 1990 there has been no agreement on common, European immigration and asylum laws. In this conflict situation, the idea of an external EU border has come into existence – despite the absence of a formally defined sovereign European territory."
Claudia Füßler