The Empty Campus
Places usually bustling with students and teachers seem eerily empty during the lockdown, while revealing unusual perspectives
Freiburg, Apr 14, 2020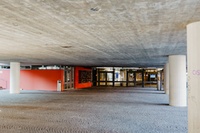 Rushing from seminar to seminar, catching rays on the lawn, cycling to the University Library (UB), coffee breaks between classes, and eating at the mensa with friends are all ways the campus fills with life as the semester starts. Normally. But in April 2020, the effects of the coronavirus pandemic are also making themselves apparent at the University of Freiburg. The UB, collegiate buildings, mensa, and other crowded areas are eerily clear of people. Only the weather seems undaunted. The sun beams down on empty courtyards and lawns. At some point, the students and faculty will return to the campus – until then, Sandra Meyndt will be using her camera to preserve this strange perspective on film.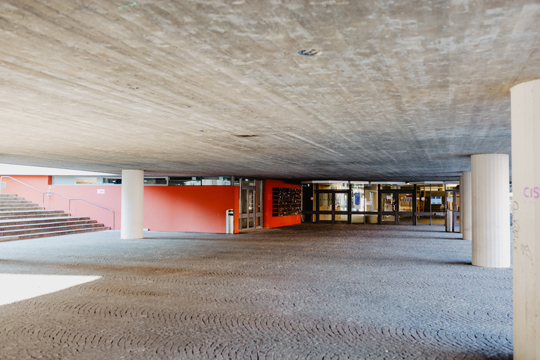 The entrance to Collegiate Building III is framed in exposed concrete und grey cobblestone. Photos: Sandra Meyndt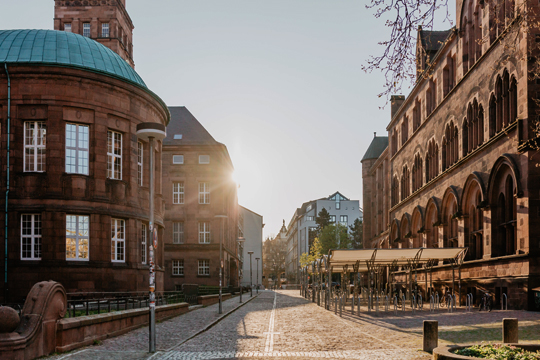 The sun's rays shine between Collegiate Building I and Collegiate Building IV.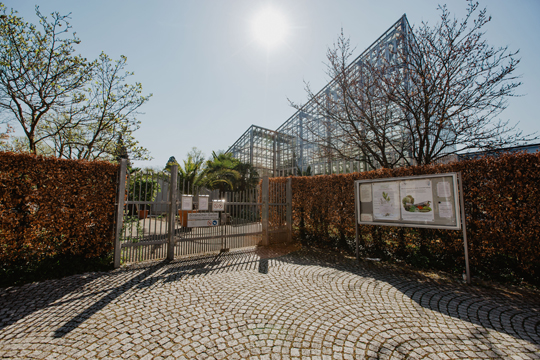 Though no visitors are there to see it, the foliage and flowers in the Botanical Gardens still bloom in verdant beauty.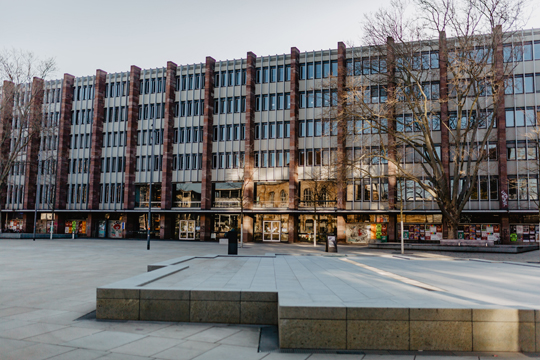 Old Synagogue Square ("Platz der Alten Synagoge") is quiet. Even the sound of the water circulating in the pool that recreates the footprint of the synagogue destroyed by Nazis has been stilled.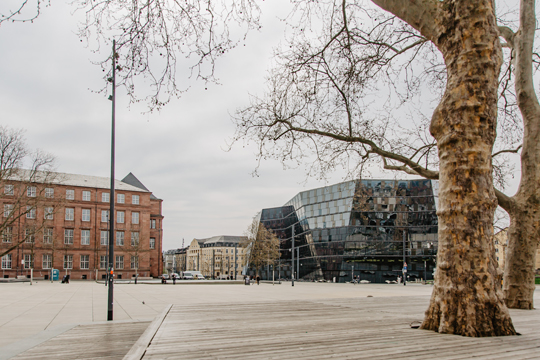 Almost 12 thousand people use the Freiburg University Library daily. But since mid-March 2020, the UB building has been closed.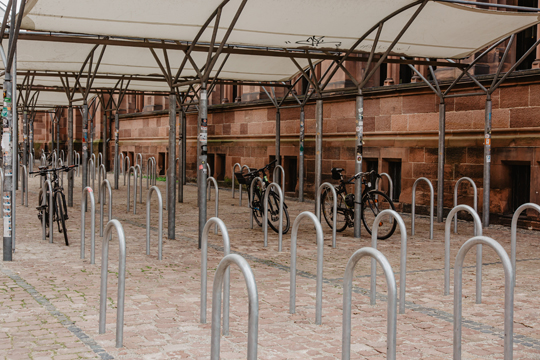 Coveted places for bicycles in front of Collegiate Building IV are plentiful.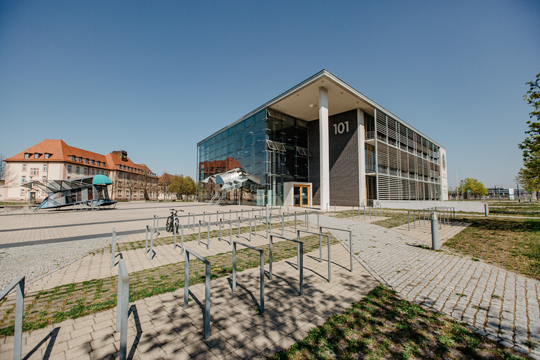 There's nobody on the campus of the Faculty of Engineering. The current emphasis on digital communication shouldn't be too new for the information technology specialists.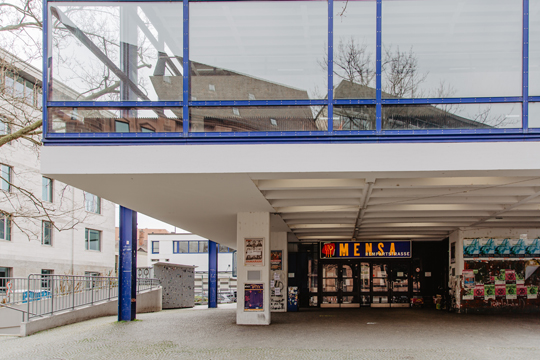 Food anyone? Hoping for a Schneller Teller snack, a bite from the Buffet, or a meal at Essen I? You'll have to wait until the Rempartstraße mensa kitchen reopens.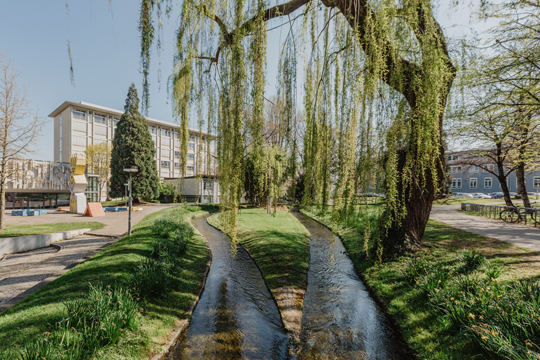 Irrepressible spring green brightens up the Natural Sciences Campus.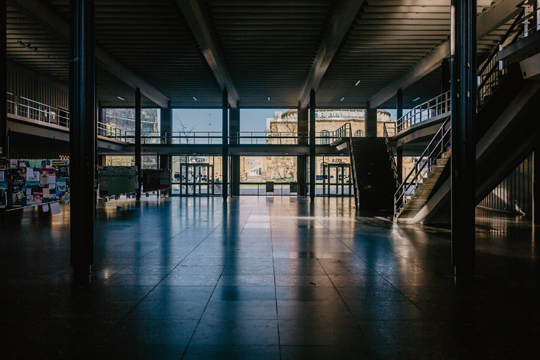 At light, unobstructed view out of Collegiate Building II – colorful posters brighten the information boards.