Stickers and Stuff
Along with fans Tobias Streck translated the SC Freiburg online shop into the Baden dialect – how to face the challenge of presenting the language without being too down-home
Freiburg, Feb 23, 2018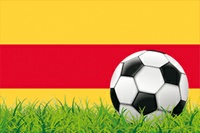 Photo: Alexander Limbach/Fotolia, Collage: Sandra Meyndt
To be exact, buying in "Badisch" (the Baden dialect) at the SC Freiburg online fan shop is false advertising: It actually should be called "Alemannic" because the actual Baden language does not officially exist. But that doesn't matter to the "Baden dictionary" office at the University of Freiburg. After all, it is named after the grand duchy Baden and not according to its linguistic borders. The office director Dr. Tobias Streck, a native from Offenburg, has translated the shop into the Baden dialect - in cooperation with soccer fans - while heading the project from an academic standpoint. Annette Hoffmann asked the linguist as to whether the relationship to dialects in general have changed over the years, how he dealt with the multiple varieties within the Baden dialect and why he finally threw in the towel whilst translating the word "multifunctional drape".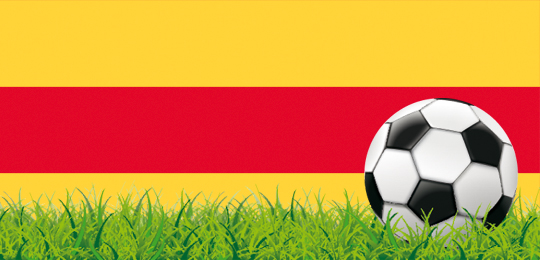 Photo: Alexander Limbach/Fotolia, Collage: Sandra Meyndt


Mr. Streck, what did you do last Saturday afternoon?

Tobias Streck: I listened to the SC game on the radio. I don't have time to go to the stadium anymore.


You and some soccer fans have translated the SC Freiburg online shop website into the Baden dialect. Did Christian Streich have a hand in it?
Tobias Streck: No. The SC Freiburg marketing department contacted me in mid-May 2017. The idea was to emphasize the club's regional connection.


Do you now have season tickets?
Tobias Streck: That would be nice. We had to first discuss the project and the challenges we face with it. We didn't want it to seem too down-home. A lot of people react strongly when the dialect isn't conveyed correctly. We looked for fans from different areas because the dialect can be very different, depending on where you are.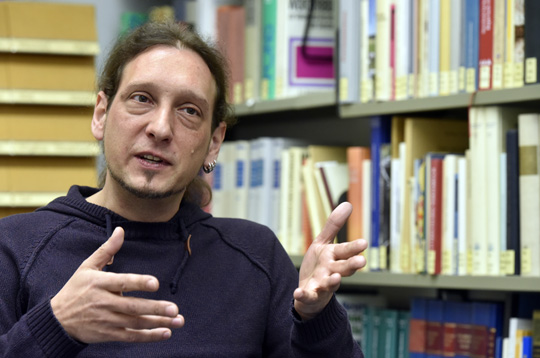 Expressions from the Kaiserstuhl, Ortenau and Swiss border: Tobias Streck wanted to illustrate the diversity of the Baden dialect in his translation.
Photo: Thomas Kunz


You found Julian Burger from Schopfheim, Mark Armbruster from Merdingen and Susi Vetter from Offenburg. How did you deal with these very different linguistic varieties?
Tobias Streck: Our intention was to illustrate this very diversity. The result is not an actual spoken dialect: we weren't able to take words from these three areas and normalize them. You can tell the difference in expressions from Kaiserstuhl, Ortenau or the Swiss border. From an academic perspective you wouldn't mix them, but rather present them in the pronunciation section of the dictionary entry as to where to find which pronunciation.


But you threw in the towel with the words jersey, indoor flags and multifunctional drape.
Tobias Streck: We let ourselves be guided by the possibility of people understanding the word. In some cases we decided to leave the word in High German. The project is meant to make people smile without seeming silly at the same time. "Jersey", for example, does not sound like High German, as we have soft consonants in Alemannic and the accent is on the first syllable.


Christian Streich naturally speaks a dialect.
Tobias Streck: Indeed, and you couldn't have a better figurehead for Alemannic and the region itself. Streich is not only a successful soccer coach. He also moves beyond his main line of business and takes clear social, political and societal positions. It's a good fit for a club such as SC Freiburg.


Has the relationship to the dialect changes in the past few decades?
Tobias Streck: Luckily, it has. Back in the 1970s it was frowned upon in many areas when children spoke a dialect because parents were afraid it would have a negative impact on them at school. Another important point is defining what dialect actually means: People who speak a dialect today speak it very differently than an old native dialect speaker from the 1970s. That does not necessarily mean that dialects are dying out, but rather that they are changing linguistically. People today are much more mobile and the dialects have started to spread to larger areas.


Unlike the fan shop, the Baden dictionary is not viewable online. Why?
Tobias Streck: We have a publishing contract that has such a provision. It is obvious that people today want to be able to use digital dictionaries, but up to this point our pleas have fallen on deaf ears. At the same time it would make sense to complete our long-term Baden dictionary project before offering additional products such as audio examples or interactive maps. The dictionary was begun in the early 20th century. For that reason alone it is very heterogeneous. Today we have a very different documentation situation. The material for the fifth and final volume that can be found in a card index has already been recorded in a database. Everything has been scanned, but a lot of the cards were hand-written, oftentimes in an old form of German handwriting refered to as a Kurrent or Sütterlin style. We have to manually input all of it. However, my predecessor made sure that we have a digital text of all volumes of the dictionary available for our research. It was a year of work to type in all of it.


Teaser
Photo: Alexander Limbach/Fotolia, Collage: Sandra Meyndt