Keep Your Eyes Peeled for Easter Eggs
The cleverest places to hide an Easter Eggs
Freiburg, Apr 12, 2017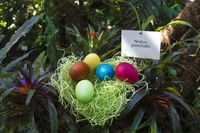 Photo: Jürgen Gocke
Painted eggs and chocolate bunnies that melt on your tongue: These are the treasures children are excited to hunt for on Easter Sunday. For parents, however, Easter egg hunts are not just about cultural heritage; they're a fine balancing act. On the one hand, mom and dad want to challenge their little ones by choosing a difficult hiding place (to keep them busy); on the other hand, they want their kids to find the surprises relatively quickly (to avoid temper tantrums). It could all be so easy if we could only use the University of Freiburg campus for an Easter egg hunt. Photographer Jürgen Gocke decided to put this theory to the test.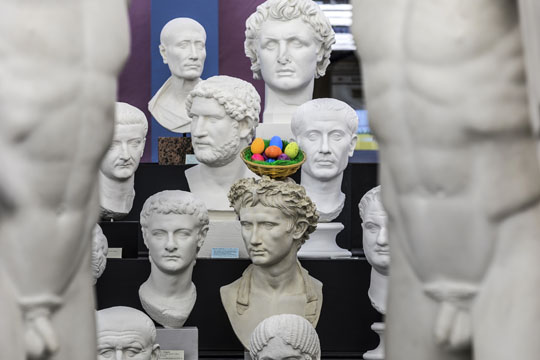 Statesmen like the Roman emperors Hadrian and Caligula once ruled the world. Here in the University's Archeological Collection, they're looking very classy with this modern headdress.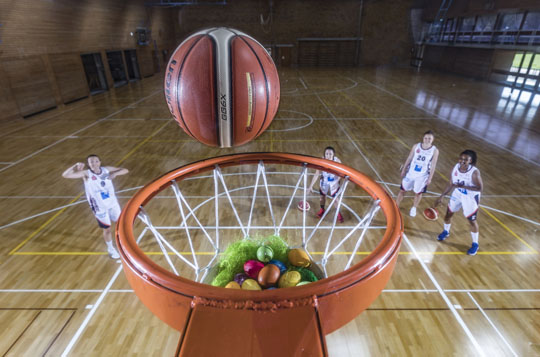 Swish! The Eisvögel, the women's basketball team of the University of Freiburg Sports Club, like to get those hard shots in the basket. They get an extra point for preparing a snack rich in protein in the process.


Where did I see that book about the Easter Islands? Or was it about the Easter Rising? If you know what you're looking for, you don't have to search long in the University Library – unless you're on an Easter egg hunt.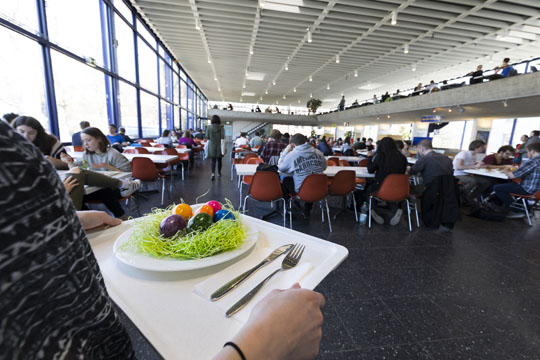 Low on carbs, but rich in fresh Easter grass: Whether this nutritional trend will replace paleo and clean eating diets, only time will tell. Either way, the cafeteria cooks at the Mensa on Rempartstraße are open to culinary diversity.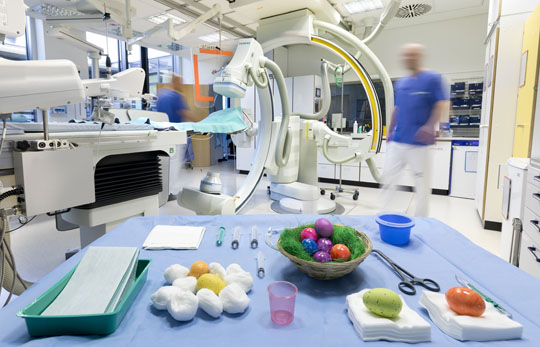 The heart catheter lab at the Heart Center of the University Medical Center Freiburg uses the latest technology and examination methods to help patients. Today, they're treating an Easter Bunny who's had a little accident.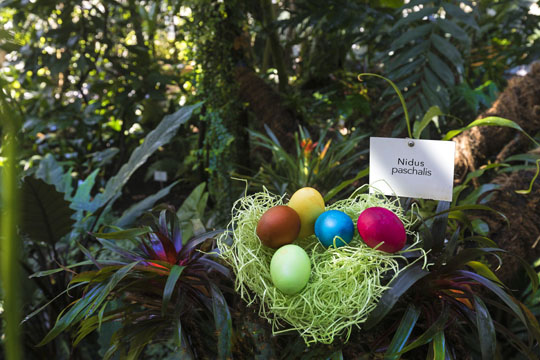 There may be plants from all five continents in the green houses of the University's Botanical Garden, but the Nidus pascalis ("Easter basket bush") grows only in the photographer's imagination.


Photos: Jürgen Gocke