Digital Dies Universitatis
During the award ceremony for the University Medals on July 7, 2021, the new hires in the Rectorate will introduce themselves
Freiburg, Jun 23, 2021
During the Dies Universitatis 2021, Rector Prof. Dr. Kerstin Krieglstein will honor extraordinary personalities who have rendered outstanding services to the University of Freiburg. This year, due to the corona pandemic, the ceremony will take place online for the first time.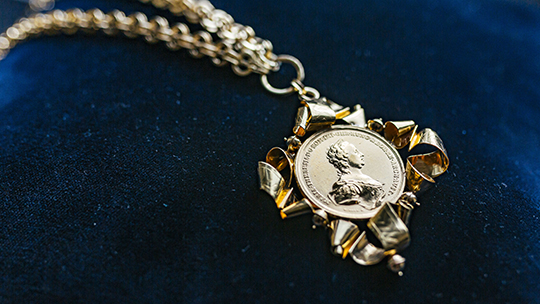 Photo: Sandra Meyndt
On Wednesday, July 7, 2021, at 10 a.m., the livestream will start on the University of Freiburg Website. The general public is cordially invited to watch the ceremony. No registration is required.
Six people will receive the University Medal. In addition, Prof. Dr. Andreas Barner, Chairman of the University Council, will honor the commitment of former University Rector Prof. Dr. Hans-Jochen Schiewer.
After the award ceremony, the new administrators in the Rectorate will introduce themselves in short films and discuss their plans and visions for the future of the University of Freiburg in a round table discussion. During the event, the audience can ask questions via live chat.