Out of the University, into the City
Series of pictures shows objects from campus in unusual surroundings
Freiburg, Mar 08, 2017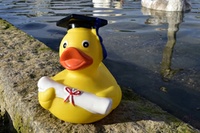 Foto: Thomas Kunz
The photographer Thomas Kunz took objects from the Archaeological Collection, the Central Administration's parking lot, the uni'shop, and other places on campus and established unusual new contexts for them by photographing them at various spots around town.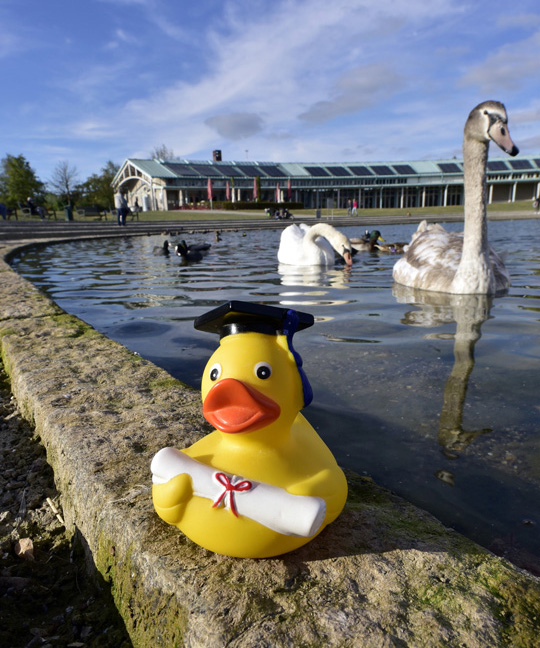 Quack, quack: A rubber ducky from the uni'shop meets living water fowl at Seepark. Swans may have longer necks, but they don't have an academic cap or a diploma.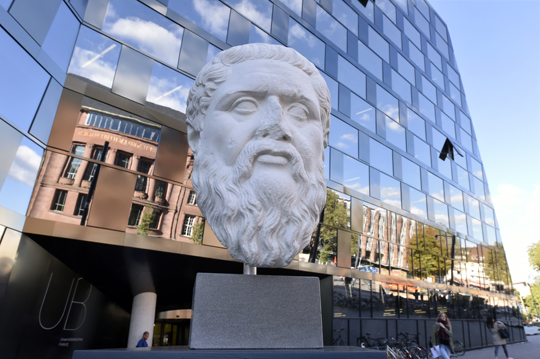 Ancient thinker, modern architecture: The Greek philosopher Plato, here as a plaster cast from the Archaeological Collection, would surely be happy to know his writings are in safe keeping at the new University Library.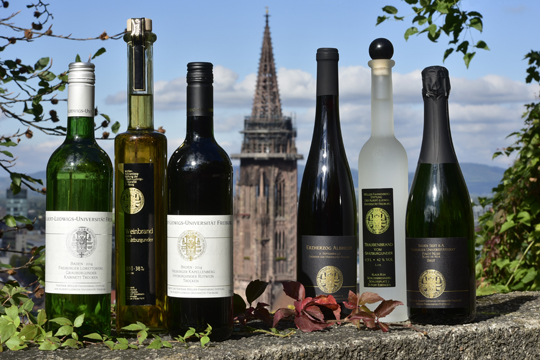 Skyline: Wine, champagne, and liquor from the university's vineyards – and between them the cathedral. The steeple, seen here from Kanonenplatz, blends in perfectly with this selection of fine wines and spirits.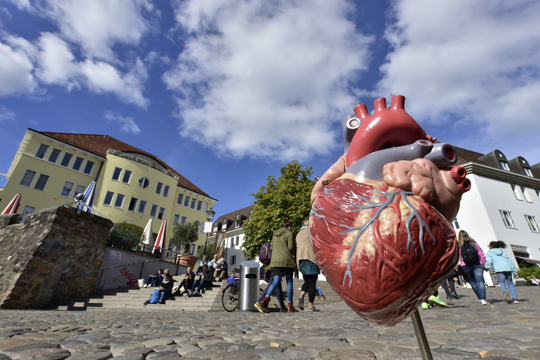 Heart of the city: An anatomical model symbolizes the popularity of Augustinerplatz among residents and tourists.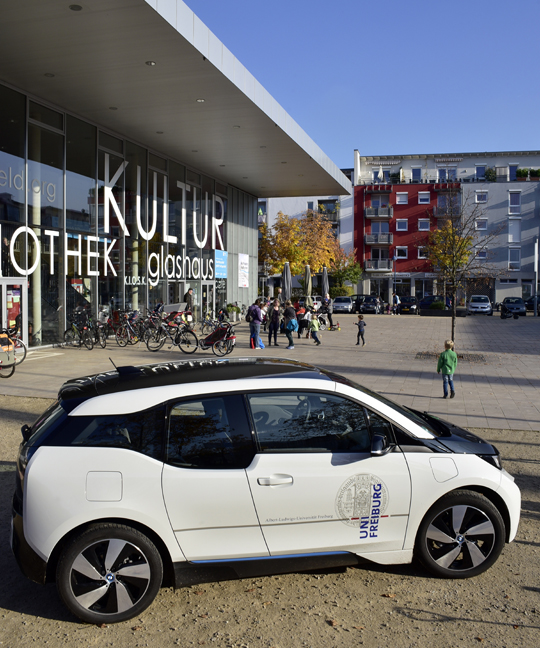 Modern mobility in Freiburg's newest neighborhood: An electric car from the Central University Administration fits right in on the streets of environmentally friendly Rieselfeld.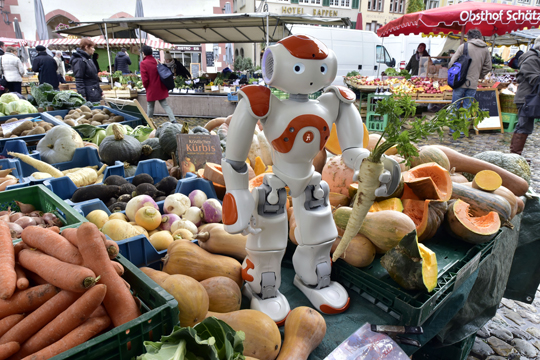 Tradition and innovation: The farmers' market on Münsterplatz has attracted visitors from the city and the entire region for generations. In the future, maybe they will be joined by robots like Nao from the Faculty of Engineering.