Be open, be bold, make mistakes
Foreign students report on their experiences in Germany
Freiburg, Mar 05, 2019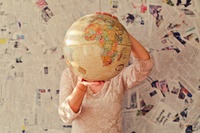 Learning with an international orientation opens up professional opportunities and allows space for intercultural exchanges. At the "Why We Are Going Global – International Students in Conversation" event, five participants from various countries talked about their experiences as well as the everyday and specialist challenges they face in Germany.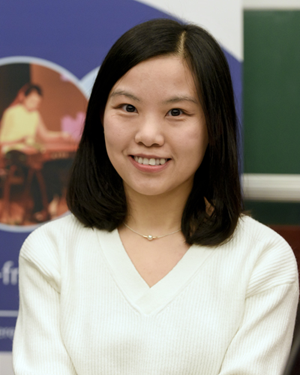 "I started learning German back when I was at school in China. When I was studying in Berlin I noticed that a lot of Chinese have migrated to Germany, and I made this the theme of my dissertation. Germany has a very good reputation in China, and compared to other countries studying is more affordable, but very good quality. I'm now doing my doctorate in Cultural Anthropology and European Ethnology at the University of Freiburg. I think studying internationally is important: it gives you different ways of understanding things and means of interpretation. The television often delivers information about other countries that I now regard critically and examine. There are situations where I do understand the language but not certain turns of phrase. For instance, I was eating something before a seminar, when the tutor came in and said, "Essen Sie ruhig." I thought she meant: "Don't eat in class, do it somewhere else in peace." So I immediately stopped chewing, but she urged, "Nein, nein, essen Sie ruhig." – and she meant "Don't stop, it's fine to eat." It's important to be bold. You have to take that first step and be open to what comes."
Jing Zhao, China
Photo: Thomas Kunz
"I studied law in Moscow and worked in a German law firm. I wanted to work internationally. In order to learn about the German legal system I took a second degree in Hamburg, which I enjoyed a lot. Then I decided to come to Freiburg, because the university has one of the best law faculties in Germany. And the city is a great change from Hamburg: lovely weather, lots of sunshine, nice people. Most exams are taken orally in Russia; in Germany there are written papers. It was slightly unusual, but I just had to adapt to the language. In Germany law studies are far more systematic; I had to adapt my thinking to this system. I've noticed that if you cooperate interculturally on economic projects, you can understand one another better, establish communications and avoid conflicts. This exchange also enriches one's own culture."
Anzhela Abramova, Russia
Photo: Thomas Kunz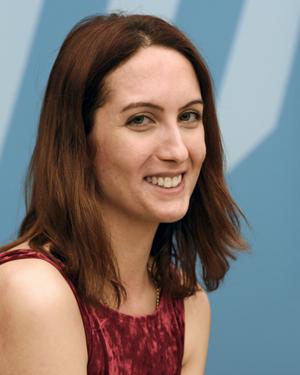 "I'm a doctor, but it's becoming increasingly difficult to practise my profession impartially in my homeland, Syria. So I went first to Spain and then to Germany. I've been learning German for a little while at the Goethe Institute in Freiburg. I'd like to specialize, maybe in internal medicine. After that I'd like to work for Médecins Sans Frontières. There are a lot of cultural differences between Syria and Germany. We can't evaluate the teachers at the university in Syria, and lessons are very strict. Many here don't know much about Syria except for what they hear in the news. But we're also very culturally diverse. Getting to know each new culture is like a cure for the soul. I think it's great that there are so many environmentally-friendly projects in Germany. And people in Germany are also far more aware of issues such as organ, stem-cell and blood donations. I'd like to take that back with me and make this attitude popular in my homeland."
Yasmin Zeidan, Syria
Photo: Thomas Kunz
"An international and intercultural education enables another perspective. I'm doing a year abroad at the University of Freiburg and studying history and Chinese politics. In my home town in Michigan in the USA I study music and history. As Americans, we always see the Second World War as a great challenge in which we did great things. We don't really ask what the disadvantages were for us. But here in Freiburg we discuss these questions more critically. It's easier to discuss American politics because the Germans are more objective. Language is always a problem, and the cultural differences can often be barriers. In Germany for instance the doors you have to pull are fitted into the frames like the doors you have to push in the USA. In the beginning I was always walking into these doors, simply out of habit. But you have to make mistakes to learn. I love it here in Freiburg. I can imagine coming back here when I've finished studying in the USA."
Daniel Kroth, USA
Photo: Thomas Kunz
"I took the German-French school-leaving examination and developed a love for the German language. After completing a degree in Strasbourg, I did a Voluntary Social Year at the Centre Culturel Français in Freiburg. In just one year I learned so much German that I never want to forget it. And I find life in Freiburg great. I've learned a lot about myself and other people in Germany. So I've started studying Media Culture Studies at the University of Freiburg. Shared housing with native speakers is ideal for getting to know the culture and the language. When I arrived here in Germany I was astonished that young people shake hands when they meet for the first time. I only really know that from meetings in a professional environment. By studying abroad you become far more open to other cultures, and I'd recommend that everyone goes abroad."
Chloé Stephenson, France
Photo: Thomas Kunz
Alice Tátrai-Gruda
Freiburg International

The panel debate was the first event by the Freiburg International association, which consists of the following Freiburg institutions: Goethe, Centre Culturel Français, Confucius Institute, Tsvetaeva (Zwetajewa) Center and the Carl-Schurz-Haus. The cooperation partners want to promote intercultural dialogue, discuss global themes in an international gathering locally, and highlight the great cultural diversity of the City of Freiburg.