And so tell me, what is your major?
Welcome freshmen! The top tips and tricks for starting college right
Freiburg, Oct 08, 2018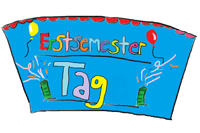 Illustration: Pauline Grünewald
A new city, new people, a new university: Starting college can be completely overwhelming at first. You might feel like you did back then, standing in the elementary schoolyard that first day of school. What is the antidote for the freshman jitters? Information! During freshman orientation on October 12, 2018 at the SC stadium, new and prospective students have the opportunity to gather information about the central institutions at the University – more than 80 booths at the "Market of Opportunities" await them. On top of that, there will be entertainment and music. To ensure the first few weeks of college go well, Pauline Grünewald has put together a list of the most important information and points of contact: a backpack full of tips and tricks.
1bc99d279153ff1cf99794eea2b44e99
 Meeting point freshman orientation: Impressions from 2017
Schoolyard
Where can I find what? An overview of the campus with various faculties and departments is definitely worth a look.







Illustration: Pauline Grünewald
Student ID
The University of Freiburg will send you a Unicard, a.k.a. student ID, in the mail after enrollment. You can also obtain your ID at the Student Service Center. You can check out books at the University library, use the printers in the central buildings and pay for food in the cafeteria with your ID.
Illustration: Pauline Grünewald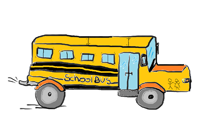 School bus
The semester ticket is valid for one semester and costs 94 euros. Students can use every streetcar, bus and second-class regional train in the entire regional transportation system in Freiburg with it – it can take you far! From 7 pm to 3 am you can even travel without it when showing the appropriate valid ID. in Freiburg.
Illustration: Pauline Grünewald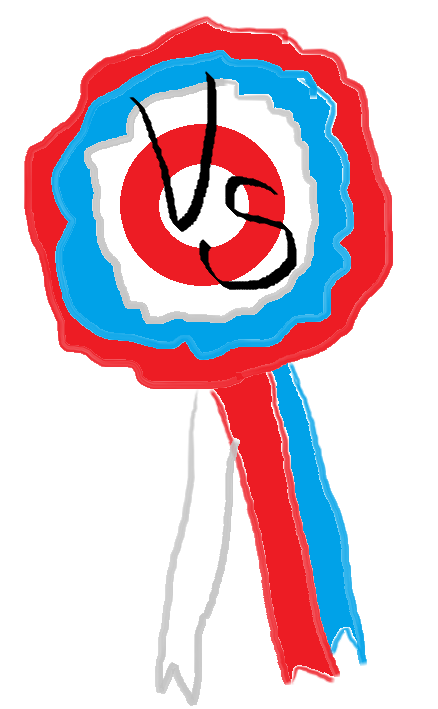 Class president
The student government (VS) is a committee at the University that represents students' interests. It consists of various bodies, such as the Student Council (StuRa). It offers consultation hours and advice, for example on BAföG. All students have the opportunity to get involved in university politics at the VS. In addition, it is a good idea to stop by your own student council - nice people, experienced students, and there are regular parties and other events.


Illustration: Pauline Grünewald
Reading room
Since its opening in 2015, the University library, or UB for short, has offered up to 14,000 visitors a place for learning and exchange every day. Those who want to work quietly and focus can do so at the approximately 1,700 reading places as well as in various group and seminar rooms. With the help of Unicard, students can conveniently borrow and return books and magazines as well as photo and video sources at the library's terminals. Don't forget the campus libraries!
Illustration: Pauline Grünewald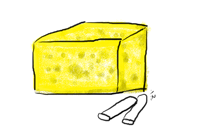 Blackboard duty
Technical Building Management cares for and maintains the University's buildings and technical facilities. The maintenance workers ensure that the University operates smoothly on a day-to-day basis. Anyone who has lost or found something on the premises can report it to the central lost property office at the rectorate's front desk at Fahnenbergplatz.
Illustration: Pauline Grünewald
Snack time
Delicious and inexpensive food is available in the Freiburg-Schwarzwald student union cafeterias. In addition to the largest cafeteria in the Rempartstraße, there are cafeterias on the Natural Sciences campus, at the airport, at the music school and at the University of Education in Littenweiler. Some of the refectories also offer dinner. And for a cup of coffee and a snack, there are numerous cafés on campus.
Illustration: Pauline Grünewald
Pocket money
The Studierendenwerk Freiburg-Schwarzwald (SWFR) in the Schreiberstraße 12-16 is the first point of contact for all questions about your studies. It offers advice on the various financing options available - for example on BAföG or stipends. SWFR also operates a job placement service and provides information on numerous student benefits, such as exemption from broadcast license fees.
 Illustration: Pauline Grünewald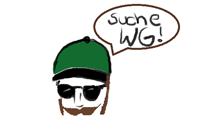 Children's room
Still looking for a room or an apartment? The Studierendenwerk Freiburg-Schwarzwald supports students, for example, in finding a place in one of the student dorms in Freiburg. It also arranges private rooms and apartments. The offer "Housing for Help" may also be of interest.
Illustration: Pauline Grünewald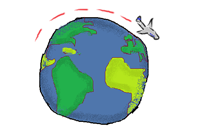 Student exchange
Which of the many abroad programs is best suited to your own studies? The International Office advises students willing to travel and provides regular information with the series of events "Wege ins Ausland" ("Going Abroad").
Illustration: Pauline Grünewald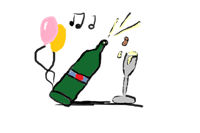 Leisure
The numerous parties, concerts and theatrical plays are a great way to get away from it all. In the MensaBar on Rempartstraße, for example, there are various slams - from singer to video to poetry - as well as student body parties and the big welcome party "Unity" for all students at the beginning of each semester.
Illustration: Pauline Grünewald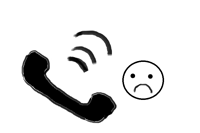 Liaison teacher
Grief, stress, everything getting to be a bit too much? The Studierendenwerk Freiburg-Schwarzwald offers fast, free help in psychosocial problems. You can sign up for a psychotherapeutic consulting session or visit the open consulting hours. In addition, students can attend seminars and courses on the subject of "studying successfully" in which small groups can learn strategies for coping with stress and self-management. Also the student initiative "Nightline", that famous number to call to combat your worries, is a good place to approach.
Illustration: Pauline Grünewald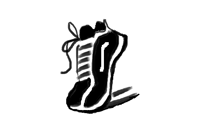 Physical education
Martial arts and ball sports, competitive and team sports, as well as fitness and health courses: the full range is available in college sports. In the fitness and health center you can improve your posture and strength in back circles and explore the Black Forest and its surroundings by bike, on skis or in a canoe through the nature sports offering.
Illustration: Pauline Grünewald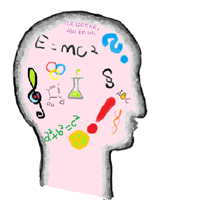 Expertise
You can never know enough – off you go to Studium generale (general studies): the legendary Saturday University attracts inquisitive students to the lecture hall every weekend. The various panel discussions, film screenings, excursions and exhibitions also provide information on political, economic, historical and socio-cultural topics. If you want to dance, do pottery, learn languages or do other cool things, you will surely find what you are looking for in the course catalogue.
Illustration: Pauline Grünewald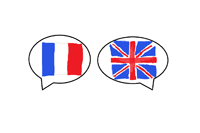 1. Foreign language
At the Language Teaching Centre (SLI) at the University of Freiburg, students can learn more than 20 different languages, including special courses such as Business English. In addition, It is also possible to take placement tests and language exams such as TOEFL or IELTS and obtain certificates at the SLI.
Illustration: Pauline Grünewald