Election of Vice President for Research and Innovation
The joint meeting of the Senate and University Council on 16 December 2020 to be open to the university public
Freiburg, Dec 09, 2020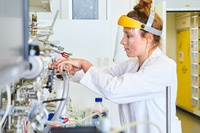 The University of Freiburg is electing its Vice President for Research and Innovation. Due to the corona pandemic, the joint meeting of the two electoral bodies – the Senate and the University Council – will take place as a video conference. Votes are to be cast via the university's BSCW server. IT Services (RZ) will use a live stream to allow the university public to be admitted as has been set out in the State University Law.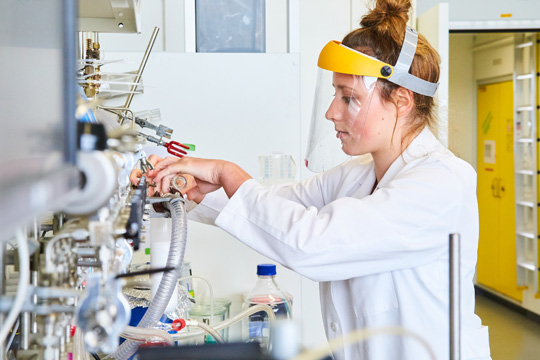 The vote on 16 December 2020 will decide who will be in the top administrative echelons for the university's research and innovation in the future. Photo: Harald Neumann
The joint meeting of the Senate and University Council to elect the Vice President for Research and Innovation will begin on 16 December at 2:15 p.m. The meeting will be held as a video conference in view of the general course of the corona pandemic and the latest regional levels of infection. Votes are to be cast via the university's BSCW server. The secrecy of ballots has been ensured and the procedure approved by the Ministry of Education, Research, and Art (MWK) of Baden-Württemberg.
Registering for the live stream via the UniAccount
According to the State University Law, the election is open to all members of the university public. Furthermore, at the beginning of the meeting, the bodies will decide if the university public is also to be admitted to other parts of the session, especially for the introduction of the candidate. IT Services is setting up a live stream that will broadcast all parts of the meeting that are open to the university public. All interested members of the university community may register for the live stream by entering their UniAccount access data, including their password, on the online learning platform ILIAS. This is also possible to do from home. A connection to the university network is not required. Members and others belonging to the university community who do not have a UniAccount may apply for access to the live stream by phoning Tamara Ursprung of the RZ at 0761/203-4647 or sending an e-mail by 4. p.m. on 15 December 2020 at the latest.
Majority required in both committees
The candidate that receives the required majority in both bodies will be elected.  A majority in the first round of voting is at least 22 votes in the Senate and six in the University Council.  In a possible second round, a majority of votes from the members present would be required, while in the third round, getting a majority of the votes cast is needed. The University of Freiburg will also publish a press release announcing the results on the day of the vote on the university website.
Nicolas Scherger