Creating Reliable Structures
The University of Freiburg has set up the "Integrity in Research" Coordination Office
Freiburg, Nov 14, 2019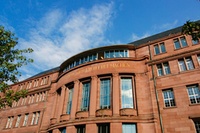 Photo: Peter Mesenholl
The University of Freiburg on 15 October established the "Integrity in Research" Coordination Office to create structures, concentrate tasks, and streamline procedures. The office is responsible for conceptual planning and operative implementation of tasks related to integrity in research. Tobias Haas, who is also the personal consultant of Prof. Dr. Gisela Riescher, Vice-President for Research Integrity, Gender, and Diversity, will occupy the post.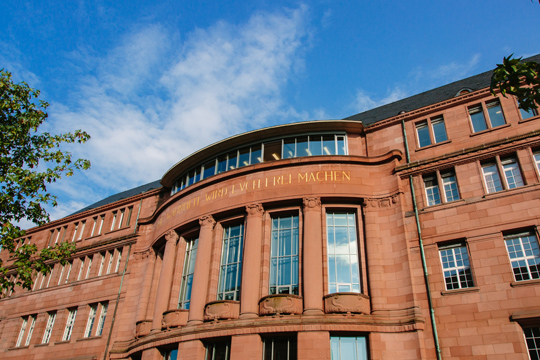 Photo: Peter Mesenholl
"With this important step, the University of Freiburg is anchoring solidly in its administrative structure this fundamentally significant issue of the quality and reputation of research after becoming in 2014 the first university in the Federal Republic of Germany to establish its own vice-presidential position dedicated to integrity in research," Riescher emphasizes. At the same time, the university is meeting the provisions of the German Research Foundation (DFG) code – "Guidelines for Safeguarding Good Scientific Practice" – agreed in July 2019.
The Coordination Office concentrates the tasks that up to now primarily have been carried out by personal consultant of the relevant vice president and the Office of the Investigative Commission on Academic Integrity, which was dissolved on 30 September. The goal is to avoid delays, streamline work, prevent the loss of information, and accelerate procedures. The independent decision-making authorities of the investigative units – such as the representative for responsibility in research, the Investigative Commission on Academic Integrity, or the departmental doctoral and postdoctoral committees – remain unaffected.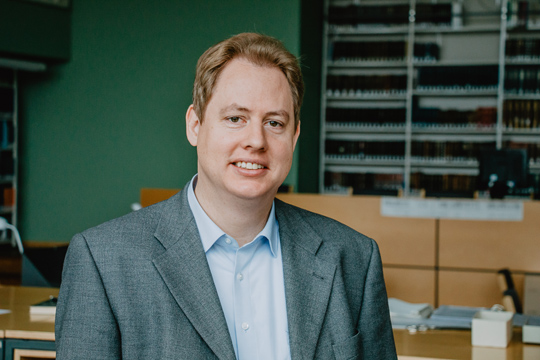 Tobias Haas is the contact at the coordination office of "Integrity in Research."
Photo: Sandra Meyndt
Diverse tasks
Among the operative tasks of the Coordination Office are the creation of information pamphlets and guidelines, the continued development of rules to safeguard integrity in research, and support of the Investigative Commission. The Coordination Office will maintain the central records' file of cases of misconduct in research as well as the relevant statistics and case documentation. On this basis, the office will prepare decisions of the rector in handling cases of misconduct in research and inform the rector and the rectorate about ongoing cases, the number of cases, and general developments with respect to research integrity.
The Coordination Office furthermore will develop central information and preventive measures to promote good research practice, for example, in the form of brochures and events. It will also process external inquires about the topic of integrity in research in coordination with the Office of Press and Public Relations. Beyond that, the office will promote and expand regional, national, and international networks, within the European Network for Academic Integrity, for example.
Nicolas Scherger
For more information