Burdens of Brexit
For the moment, Christian Jäger, the head of the University of Freiburg's office for handling European Union affairs is calmly anticipating Britain's exit from the EU
Freiburg, Nov 05, 2019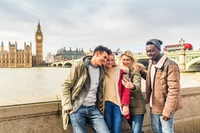 The specter of Brexit has long divided the British Parliament. Yet now it seems that Britain will actually leave the EU at the end of January 2020. Christian Jäger is head of the "EU Büro" of the University of Freiburg. He knows the impact that the interminable debate about Brexit has had on the university community.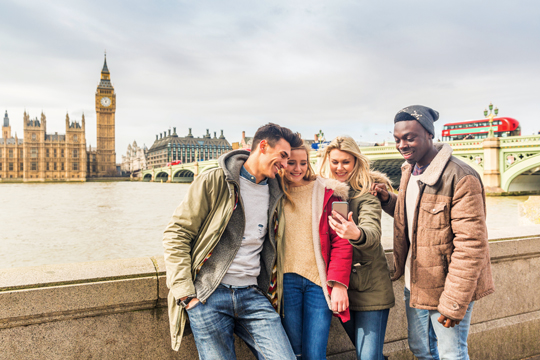 Brexit engenders uncertainty: The number of students who are choosing to go to Britain to study abroad has gone down by about a half since the winter semester of 2017/2018. Photo: AdobeStock_william87
More than anything else, for researchers and students at the University of Freiburg the years of political tug-of-war have meant above all uncertainty in planning longer research projects or study abroad.  "It's true, everything is home and dry for Erasmus students in the current winter semester, but all the rest is still vague and dependent on a definitive date of departure from the EU," says Christian Jäger. Jäger is the head of the "EU Büro" of the University of Freiburg. He is responsible for basic questions, applications, and contracts.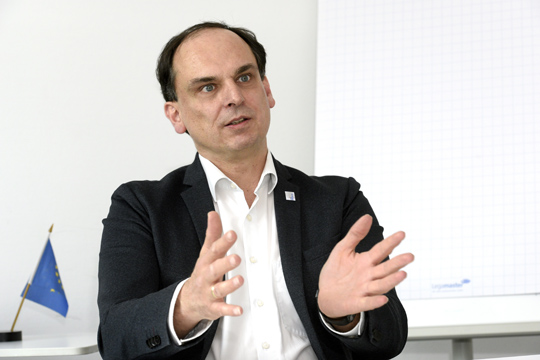 The University of Freiburg's "EU Büro" is in close contact with British universities, reports Christian Jäger, head of the "EU Büro." Photo: Thomas Kunz
He says that the general uncertainty caused by Brexit is certainly one of the reasons why the number of students choosing to go to Britain for study abroad has fallen by about half since the winter semester of 2017/2018. "Many opt instead for Ireland or the Scandinavian countries, because in informational talks we've always advised having a 'Plan B' ready in case there is an unregulated Brexit," explains Jäger. From the point of view of the university, a well-developed concept for handling Brexit is unnecessary. "We're in close contact with all the British institutions of higher learning, so that if push comes to shove, we can react jointly, and above all, in a suitable way," says Jäger. He says the University of Freiburg is happy to shoulder the increased administrative burden. "We want international exchange in education and research. It is indispensible," emphasizes Jäger.
Judith Burggrabe