At night in the launderette
Erasmus students show enigmatic, action-packed and dreamy moments from their time abroad in our photography competition
Freiburg, Aug 10, 2017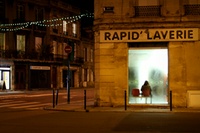 Foto: Annalena Becke
For thirty years now students have been able to spend time in another European country with the ERASMUS+ program. To celebrate this milestone, the EU Office of the University of Freiburg has launched the 'I am an Erasmus student—an eye on Europe' photography competition. A small selection from the prizewinning images shows enigmatic, action-packed and dreamy moments – from vibrant aurora borealis in the heavens over Norway through magnificent railway stations in Hungary to colorful street festivals in Spain.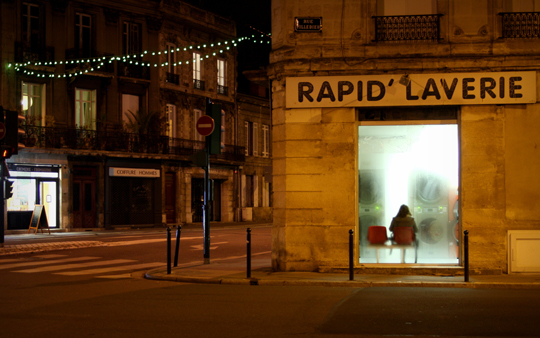 When will my washing finally be dry? Waiting in a launderette at night in Bordeaux, France.
Photo: Annalena Becker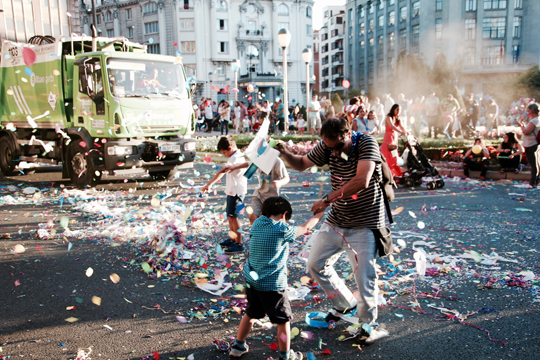 Dancing for joy: the Aste Nagusia street festival bathes the Basque city of Bilbao in a summery party mood. Photo: Anouk Stober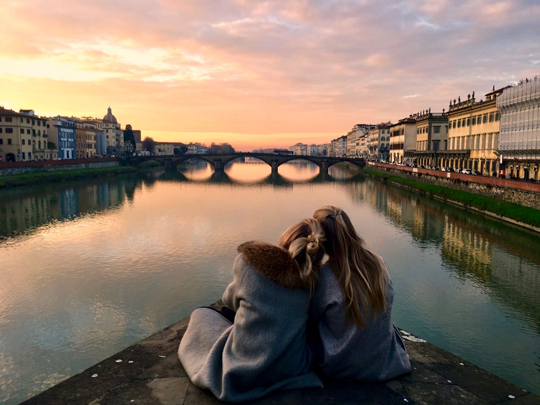 Cheek to cheek the rosy sunset over the Ponte Santa Trinita in Florence, Italy, is even sweeter. Photo: Karlotta Kutscher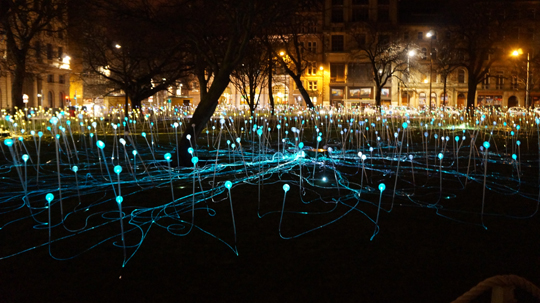 This light installation in Edinburgh, Scotland, looks like dancing tadpoles.
Photo: Andreas Woitzik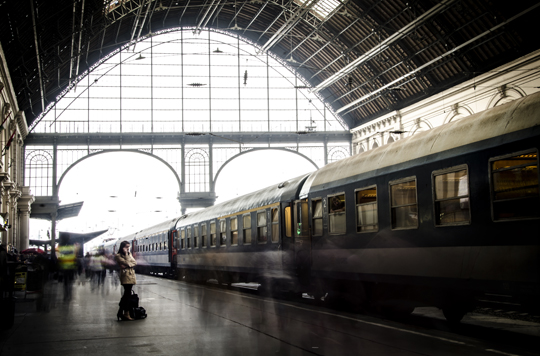 Departure: a journey begins in a magnificent railway station in Budapest, Hungary.
Photo: Andreas Wekler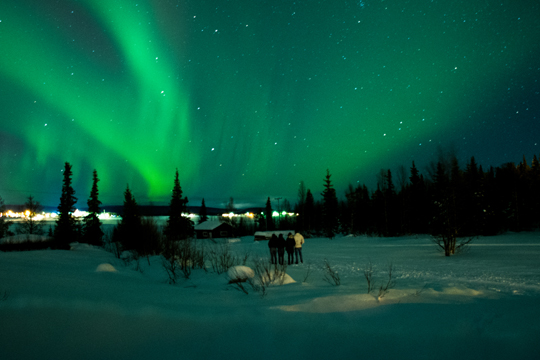 The aurora borealis conjure up a green spectacle in the heavens over Kvaløya, Norway.
Photo: Philipp Ehrenmann


Shadowplay: in Spain the Feria de Abril, Seville's annual April fair, provides a festive blaze of color.
Photo: Michaela Bühler
You can see more pictures from the competition every Monday on Instagram.