A strong Shanghai Ranking
The University of Freiburg scores internationally with its expertise in medical technology and the environmental sciences
Freiburg, May 27, 2021
According to the recently published renowned Shanghai Ranking, the University of Freiburg is among the best in the world, especially in medical technology, environmental sciences, and human biology.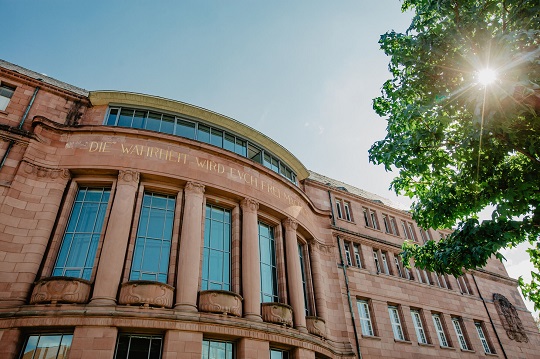 Photo: Sandra Meyndt
The Global Ranking of Academic Subjects, also known as the Shanghai Ranking, has published its list of rankings for 2021: more than 1,800 universities from 93 countries are listed in it according to different subject groups. The University of Freiburg is among the international top 75 in the subject groups "Environmental Sciences," "Human Biology," and "Agricultural Sciences". It has also risen to 31st place in the subject group "Medical Technology."
In addition, based on data from the Academic Ranking of World Universities from 2020, the University of Freiburg ranks fifth to seventh among German research universities. At the state level, it has maintained its top position for years and is the best-ranked university in Baden-Württemberg after Heidelberg. Of the 1,000 universities worldwide reviewed in this ranking, Freiburg is ranked between 101st and 150th. The ranking does not allow for a further breakdown.
Based on the Global Ranking of Academic Subjects, the Chinese Jiao Tong University from Shanghai has been comparing the successes of universities in terms of the range of subjects since 2017. It considers scientific publications in renowned journals, international research collaborations, the number of citations received by scientists, and high-ranking awards such as Nobel Prizes. This makes it possible to evaluate research performance according to transparent criteria, particularly in the natural sciences.
The University of Freiburg in the Global Ranking of Academic Subjects