A 900th Birthday Gift
Starting now, all members of the University of Freiburg community may submit ideas for celebrating the city's birthday
Freiburg, Jun 26, 2018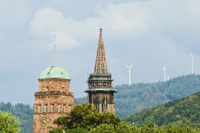 Photo: Sandra Meyndt
Freiburg has many names and guises: the Tuscany of South Baden, the Pearl of the Black Forest, and it's a cathedral, "Zähringer" and university town. The city has a long, rich history, too. When the town marks the 900th anniversary of its founding in 2020, Freiburg's historical and cultural wealth will be celebrated. An appeal has been made to the entire city to submit concepts for the anniversary program. The university's vice president for research integrity, gender, and diversity, Prof. Dr. Gisela Riescher, is cooperating closely with the city government's planning group. Riescher is calling on all students, researchers, teachers, and administration and technical staff members to take part in shaping the birthday festivities. Rimma Gerenstein asked the vice president what she is expecting from the university's contributions.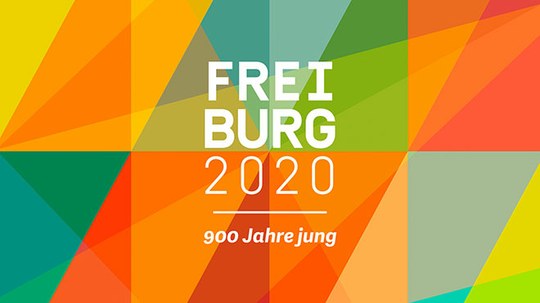 Source: Stadt Freiburg

Ms. Riescher, why is it important for the University of Freiburg to play a role in the planning of the city's birthday?
Gisela Riescher: The history of the city of Freiburg is inseparable from the history of the university. Freiburg has been a university town since 1457 and the city and university should be proud of each other. We have an opportunity to present and celebrate this parallel history. Therefore, it's very fitting for the university to congratulate the town on its 900th birthday and give it a nice gift.
What do you expect from the contributions?
We have so many creative and motivated minds at our university. That's already clear from the countless, publicly-oriented contributions and projects that take place on campus every year – whether they are concerts by our orchestras and choirs, presentations, lecture series, or exhibitions and publications. Just think of the wonderful science fair that's held every two years on the cathedral square and invites residents to join in discovery. The university does more than enrich the city with respect to research and education; it also contributes elements of art, culture, and entertainment.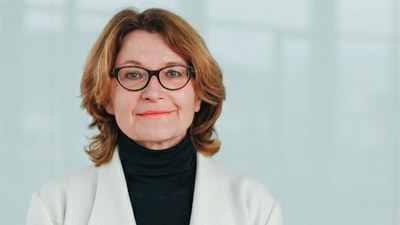 "Creative and motivated minds": Gisela Riescher is calling on all members of the university community to submit ideas. Photo: Sandra Meyndt
Will you submit a concept yourself?
No. I think that I'll do well to coordinate the submissions from the university and present them to the project group for consideration. But I'm especially excited about the contributions of the Uniseum and Science Fair. I don't think it will be difficult for the university to show impressively how closely intertwined the histories of the university and city are.


Contribute and create

Freiburg's city government is calling on all organizations, institutions, associations, initiatives and residents themselves to submit concepts for shaping the anniversary celebration program. Anyone who would like to take part should describe the project on the accompanying form. Members of the university community should send their contributions to Prof. Dr. Gisela Riescher, who is coordinating the process and will present the proposals to the project group for evaluation.

For more information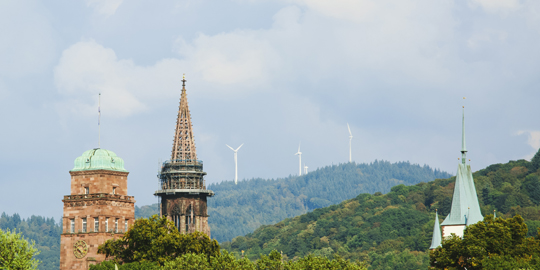 Cathedral, the university tower, and Martin's Gate: The history of the city of Freiburg and the University of Freiburg are closely intertwined. Photo: Sandra Meyndt