The University of Freiburg supports the "March for Science"
Demonstration on April 22, 2017 about the importance of scientific facts as the basis for societal discourse
Freiburg, Apr 11, 2017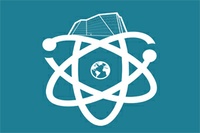 Graphic: March for Science Freiburg
On April 22, 2017 people in over 400 cities around the world are going to set a signal that scientific facts as the basis for societal discourse are non-negotiable. Researchers in Freiburg have also organized a "March for Science"; the demonstration will begin at 11 am on the Platz der Weißen Rose and reaches its high point in a closing demonstration on the Augustinerplatz. The University of Freiburg Senate is asking its members as well as friends of the University to partake in the "March for Science".
The participants will focus on the current tendency in political and societal discourse to soften the lines between fact, personal opinion and free invention in the form, for instance, of so-called alternative acts. "We want to make clear that the appreciation for expertise and scientifically embedded knowledge are deciding factors in building social cohesion and the ability to engage in dialogue with one another," says Rector Prof. Dr. Hans-Jochen Schiewer, who will also partake in the "March for Science". "Research findings can be disconcerting and often have been – for the benefit of mankind – over the centuries. They can question our daily understanding and habits and destabilize people's and even entire societies' self-understanding. Science requires both a poised and open attitude toward these impositions in order to unfold in an optimum way and to embrace progress, something that is more necessary than ever in the 21st century."
Further information:
http://marchforscience.de
www.facebook.com/ScienceMarchFreiburg