Press conference with sheep and goats
The University of Freiburg and the Deutsche Caritasverband present the "Pasture on the Schlossberg" project.
Freiburg, Jun 21, 2017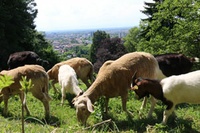 Photo: Max Orlich
Ladies and gentlemen, dear colleagues,
Sheep and goats have moved in to one-and-a-half hectares of forest and meadowland on the Schlossberg in Freiburg. The University of Freiburg's Faculty of Environment and Natural Resources, in cooperation with the Deutsche Caritasverband, has launched a pasturing project on the grounds of the Caritas training academy. Students will be able to research how the flora and fauna there change as a result of the animals' grazing. They will also be able to take part in the day-to-day work - thereby gaining practical experience in nature conservation. At a
Press conference on Thursday, 29 June 2017, at 10am
at the Fortbildungs-Akademie des Deutschen Caritasverbands,
Wintererstraße 17-19, 79014 Freiburg,


the collaborative project will be introduced by Nicolas Schoof, doctoral researcher at the Faculty of Environment and Natural Resources and initiator of the project, and Dr. Dirk Sichelschmidt, the training academy's deputy director. They will discuss the opportunities the project presents for students and the local environment. Also available for comment will be Alexandra-Maria Klein, Professor of Nature Conservation and Landscape Ecology, and Albert Reif, Professor of Site Classification and Vegetation Science, as well as students involved in the pasturing project.
We would be delighted to welcome you at the event.
Yours sincerely,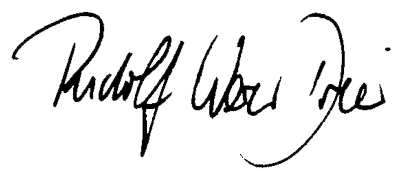 Rudolf-Werner Dreier
Public Relations Office