Alumni Support Financial Aid
Rector Hans-Jochen Schiewer to hand over check for €70,000
Freiburg, May 15, 2017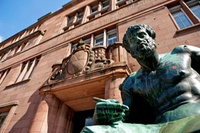 Photo: Peter Mesenholl
Dear friends and colleagues,
The Alumni Freiburg association, which provides financial aid to students, has collected a total of €70,000 in funds for student projects. We cordially invite you to the check presentation ceremony.


Monday, May 22, 2017, 10:15 a.m.
In the Rector's Office of the University of Freiburg
On the 6th floor of the Rectorate, Fahnenbergplatz, 79085 Freiburg


Rector Prof. Dr. Hans-Jochen Schiewer will be handing over the check to representatives of student projects who are receiving funding, the University College Freiburg (UCF), and Deutschlandstipendium (Germany Scholarship) recipients. After the ceremony, there will be an opportunity for interviews and photos. We look forward to seeing you there.
Sincerely,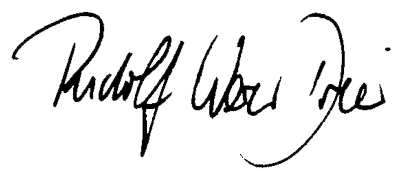 Rudolf-Werner Dreier
Press Relations Officer and Head of Public Relations