Encouraging Openness and Respect for All
On the Day of Diversity the University of Freiburg tackles the question of how it can establish a social counterpoint to antidemocratic activities and marginalization
Freiburg, May 14, 2021
"An opportunity to achieve more diversity in reality": that is how Prof. Sylvia Paletschek, Vice President for University Culture at the University of Freiburg describes the university's approach to issues such as marginalization and stigmatization. That is the focus of this year's Day of Diversity taking place on 18 May 2021 – with all students and staff warmly invited to join in. Rimma Gerenstein talked to the vice president about the role played by diversity in research, teaching and administration.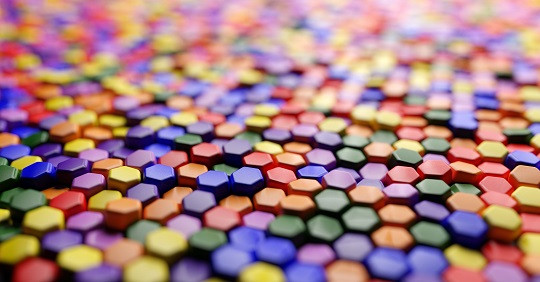 Examining different opinions and points of view help to produce new knowledge. Photo: Photocreo Bednarek/stock.adobe.com
Ms. Paletschek, why is the University of Freiburg involved in the Day of Diversity?
Sylvia Paletschek: We are emphatically committed to diversity, equal opportunities and inclusion. The University of Freiburg endeavors to create a respectful university culture that is free of discrimination. To show this and create awareness among staff and students, the university has been putting on an annual Day of Diversity since 2012, picking out different aspects of diversity and focusing on them. It is our contribution to the national Day of Diversity in Germany.
What's the role of diversity in academic work?
Science arises from the nuanced engagement with various opinions and points of view. To achieve new knowledge it is extremely important to see beyond one's own horizons, both personal and scientific. Diversity not only in research methods and perspectives, but also in who makes up a team has a positive effect on the quality of research. Teaching and administration also need a climate that is shaped by openness, tolerance and respect for others. The success of a university therefore also depends on a study and work culture in which people of different ages, genders or physical status and with various social, cultural and religious backgrounds cooperate regardless of areas and hierarchies.
The University of Freiburg will be tackling these aspects this semester and next in an unusual way: you were successful with Carolin Emcke's book "Gegen den Hass" in the "Eine Uni – ein Buch" competition.
Yes, and this theme will also be part of this year's Day of Diversity. In "Gegen den Hass" Carolin Emcke describes a worrying development: we're experiencing increasing racism, fanaticism and antidemocratic activity, and Emcke argues for an open and many-voiced society. The decisive question for us is: What can every individual and the university do to stand against marginalization and hate? Where exactly does hatred come from, and what does it have to do with things such as privilege and implicit bias? Throughout the day there are several digital anti-bias workshops for every member of the university, aiming to help with self-reflexion and discussion. The workshops offer anyone who is interested the opportunity to open their eyes to non-discriminatory and respectful behavior.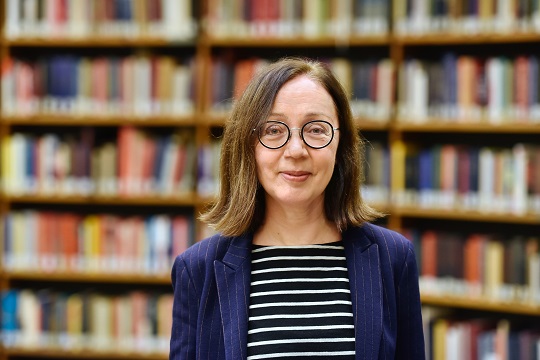 A task developed and practiced by every student and member of staff: that's how Sylvia Paletschek sees the implementation of a university culture. Photo: Thomas Kunz
Do you think there is a need for this at the University of Freiburg?
I value the climate at our university. It embodies great motivation and commitment and – despite the differences of opinion and conflicts that are unavoidable in an institution – displays fundamental goodwill and openness. I see it as part of our social responsibility that we tackle instances of marginalization, discrimination and hate throughout the university. "Eine Uni – ein Buch" offers a framework at three levels – academic, self-reflexion and in public debate – for this to take place. All of us, university and science, are part of society. We can contribute to the fight against stigmatization and thus set a visible counterpoint to polarization and marginalization in social interactions. It's an opportunity to achieve more diversity in reality.
How do you want to improve the aspects of gender and diversity at the University of Freiburg?
As the Vice President for University Culture I want to work to ensure the university is gender-sensitive, non-discriminatory and inclusive in its teaching, research, administration and scientific communication. This includes for example funding for scientists in the postdoc phase, as well as diversity in staff recruitment. Another objective for me is to strengthen gender research at the University of Freiburg – our Master's degree in Gender Studies is the only one in Baden-Württemberg. In addition I want to raise the profile of services such as the Werkzeugkasten diversitätssensible Lehre (Diversity-sensitive teaching tool-box) and anti-bias training over the next three years and continue to develop them. A gender and diversity sensitive university culture is a cross-cutting issue. It can't be managed by the University Culture office alone, rather it has to be developed and practiced by every student and member of staff at the university.