Ready for Career Entry
Online booking for the semester break program of the Center for Key Qualifications (ZfS) opens on 29 January 2020
Freiburg, Jan 22, 2020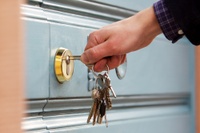 Photo: Baschi Bender
The University of Freiburg's Center for Key Qualifications (ZfS) offers many opportunities to advance development of job market skills, even during the vacation period. Online booking for Bachelor's and law students begins on 29 January 2020. Registration for allocation of the remaining places for events in which all matriculated students may take part is possible from 17 February 2020 onwards.
In the area of management, two career paths are in the spotlight: "International Cooperation with an Emphasis on Development Cooperation"  and "Cultural Administration". Experts provide practically relevant insights and address possible routes of entry into these fields. The event "Personal and Self-marketing for Career Starters" offers case-specific preparation for application processes.
In the field of communications, students develop their own topics for tours in the Uniseum and become acquainted with careers in "Museum and City Guided Tours" through a range of practical examples. Maintaining focus on the "what" and "how" of communication is the basis for every session and meeting. During the communications event "Presenting in Theory and Practice," students try out packaging topics from working groups and teams with the aim of quickly providing content that is brief and to the point. In a session called "Understanding, Mastering, and Resolving Conflicts Systemically, with Reference to Mediation" students learn to analyze the causes and dynamics of conflicts and develop pertinent means for conflict resolution.
New careers – ranging from influencers to digital strategists – are in the spotlight for the event "Fundamentals of Social Media." "Digital Storytelling – Production of Visual Content with a Smartphone" is a new addition to the program. It has students explore the contemporary digital works of journalists and communication specialists and try out new story formats. "BrandSpeak -- Writing for Advertising and Communication" shows students how brands are shaped by language and invites participants to come up with headlines, slogans, or posts – basic knowledge for entering the field of public relations.
Companies consider knowledge of statistical programming an important basis for well-founded data analysis and presentation. The new information technology (IT) event "Generating Evaluations and Analyses with Spreadsheet Calculation Software" provides know-how for professional use of current spreadsheet calculation programs for statistical assessments. Participants in another IT session -- "Introduction to Statistical Software R (Open Source)," look at a range of evaluation and visualization forms and learn how to navigate successfully and independently in R. Understanding of targeted gathering and processing of company and customer relevant data is the focus for students who attend the session dedicated to "Handling Customer Data Banks and CRM Systems."


Program and further information