New Provenance Research Project
German Lost Art Foundation supporting research on treatment of collections containing human remains
Freiburg, Dec 15, 2020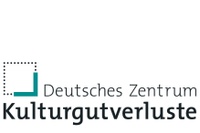 The Provenance Research Project is supported by the German Center Lost Art.
Starting around the mid-19th Century and continuing for decades, European armed forces, researchers, and people engaged in commerce brought home cultural items, objects of everyday use, and human remains from what were or became colonial 'possessions'. An anatomist and anthropologist active in Freiburg from 1850 onwards, Alexander Ecker, established a collection through trading, purchases, and donations that was expanded by his successors, including the medical doctor Eugen Fischer. Since 2001, the Anatomical-Anthropological Collection set up by Ecker has been in the care of the University Archives of the University of Freiburg. It contains human skulls, which were – viewed from today's perspectives – obtained in ethically and scientifically unacceptable ways. Researchers are to begin working on a new project being supported by the German Center Lost Art. They are aiming to establish the provenance – the history of an item's origins and how it was obtained – of the skulls and prepare for possible repatriations. The team of researchers will start to take an in depth look at the appropriate handling of such collections on 1 January 2021. The German Center Lost Art is supporting this project with a grant of 230,000 euros.
A team around Prof. Dr. Andreas Mehler of Freiburg's Arnold Bergstraesser Institute for Socio-Cultural Research, Prof. Dr. Dieter Speck, the director of the University Archives, Prof. Dr. Ursula Wittwer-Backofen of the Institute for Anthropology, and Dr. Annika Hampel of the Africa Centre ACT will carry out research within the project "Reziprocal interdisciplinary and transparent: Provenance research from the perspective of restitution in the colonial context." The group will investigate the puzzle of origin and handling of human remains in cooperation with African researchers from a range of disciplines. Mehler explains, "It is important to us to not only consider our own perspective." Together the project team wants to develop a concept for reciprocal research and, using the Freiburg collection as an example, establish guidelines for handling human remains originating from colonial contexts in order to derive recommendations for action for other European collections as well.
"The detection of the collection inventory done in 1910 that has been missing until now will enable us to carry out completely new, more intensive, and detailed provenance research," says Speck. "With the new materials, we want to produce more precise documentation of the collection and deepen specifically historical and non-invasive analyses of the skulls that originated from the African region," he adds.