First center for Africa research in Baden-Württemberg
University of Freiburg and Arnold Bergstraesser Institute are founding the Africa Centre for Transregional Research
Freiburg, Jan 07, 2020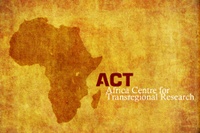 Photo: Derek R. Audette/stock.adobe.com
With research into Africa-related issues, exchanges with African researchers and joint publications, the Africa Centre for Transregional Research (ACT) will aim to help overcome global asymmetries of knowledge. The Senate and University Council of the University of Freiburg have unanimously voted to found the new university center.
ACT is an interdisciplinary association of research institutes and individual scientists. Within the framework of Eucor – The European Campus a close cooperation is planned with the Centre for African Studies at the University of Basel, Switzerland and the University of Strasbourg, France. Research will focus on pan-regional studies of relevance to Africa. The center will invite researchers from Africa to visit Freiburg so that they can study global issues such as migration or ecological transformation alongside academics here. The research teams want to develop solutions to protect the Earth's ecosystem and achieve greater global equity. Jointly organizing symposia, public lectures, and open-access publications on the results of research will also contribute to promoting a global scientific dialog.
The University of Freiburg and ABI already have strong links thanks to the Maria Sibylla Merian Institute for Advanced Studies in Africa (MIASA) in Ghana: initiated in 2018 by the Freiburg Institute for Advanced Studies (FRIAS), Arnold Bergstraesser Institute (ABI) and the University of Ghana, from September 2020 the international research college will receive funding of in total almost twelve million euros spread over six years from the Federal Ministry of Education and Research (BMBF). "I am delighted that with our new center and MIASA we can contribute to strengthening academic cooperation with Africa and working together with African researchers on global challenges from an African perspective," says Prof. Dr. Hans-Jochen Schiewer, Rector of the University of Freiburg. "It is our role as a university to build bridges for the worldwide exchange of knowledge."
Cooperations with other locations in Africa are also planned, alongside the cooperation with the University of Ghana, explains Prof. Dr. Andreas Mehler, Director of ABI and ideas generator for ACT. For instance, within the framework of Baden-Württemberg's Namibia initiative, students at the University of Freiburg's Institute of Ethnology and the University of Namibia's Institute of Sociology will soon be able to discuss colonial and post-colonial science together.
In addition, ACT will be a service provision center in Baden-Württemberg enabling the exchange of ideas in science and society with Africa: for example, African students and researchers can learn about opportunities to study and work in Europe at the Freiburg center.
More information about the Maria Sibylla Merian Institute for Advanced Studies in Africa