Discovering and making use of strengths – in many online formats
Booking for the new teaching program at the Center for Key Qualifications starts on 20 April 2020
Freiburg, Apr 20, 2020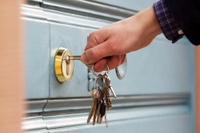 Photo: Baschi Bender
With its new teaching program, the University of Freiburg's Center for Key Qualifications (ZfS) is opening up opportunities to try out and apply new skills, and is inviting students to think about their personal development and vocational orientation. In view of the restrictions brought about by the corona pandemic, many events that focus on vocational skills (BOK) are taking place online or as distance learning. In addition the ZfS has widened its range of classroom courses in August and September 2020 in the study period before lectures begin. Booking via the Campus Management System HISinOne starts for undergraduates and law students on 20 April 2020. From 4 May 2020, remaining places will be allocated to any other students registered at the university who wish to apply.
The teaching and training format newly developed by ZfS "Discover Your Skills" will challenge students to discover their individual strengths and ways to apply them to everyday studies or when considering a choice of career. This new module has in-depth online support and will if necessary take place completely digitally. Another new management course, "Service Design Thinking – Fragestellungen durchdringen, Probleme verstehen, Lösungen finden" helps students to develop user-centered solutions to issues of their own choice.
Being able to reach agreement across cultural, political or religious backgrounds is at the heart of the communication course "Interkulturelle Kommunikation für die arabische Welt". Individual study experiences in spoken language forms the focus of the course "Redesicherheit und Persönlichkeit – wirksam und überzeugend kommunizieren".
What creative but also analytical and strategic use can be made of social networks such as Facebook, Instagram, Twitter or Xing? On the media studies courses "Texten und Storytelling in Social Media" or "Medienethik angesichts des digitalen Wandels" students explore these and other issues.
Current topics are investigated by students on the online data processing courses "Einführung in die moderne Digitalelektronik", "Grundlagen der Programmiersprache Python mit einer praktischen Einführung in Machine Learning" or "Datenschutz in Studium und Beruf".
The teaching formats "Praktikum plus" and "Service Learning" aim to unite practical experiences, commitment and theory: both approaches offer students direct insights into professional areas of work. Supplementary (online) opportunities to reflect enable new knowledge, which can have a direct effect on one's activities and personal development.