200,000 euros for social responsibility
Press conference for the signing of the Dr. Karl Valentin Ullrich Foundation sponsorship document
Freiburg, Mar 27, 2018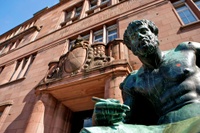 Photo: Peter Mesenholl
Ladies and gentlemen,
dear colleagues,
The Dr. Karl Valentin Ullrich Foundation will sponsor students and doctoral candidates in Economics and Behavioral Sciences and in Philosophy at the University of Freiburg who are researching matters regarding the social responsibility of businesses. To this end, the foundation is donating a sum of 200,000 euros. The media are welcome to attend the
Signing of the sponsorship document and press conference
on Thursday, 5 April 2018, 11:30 am at the Rectorate,
6th floor, Fahnenbergplatz, 79085 Freiburg
The sponsor and honorary senator Dr. Karl Valentin Ullrich, Rector Professor Dr. Hans-Jochen Schiewer and Dr. Michael Lauk from the Association of Friends of the University of Freiburg will take part in the press conference.
Yours sincerely,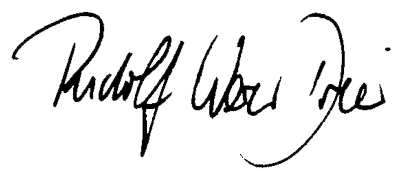 Rudolf-Werner Dreier
Public Relations Office