Getting up to speed for economics class
A Freiburg team has developed a digital continuing education format for teachers
Freiburg, Oct 05, 2017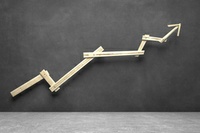 Foto: pixelkorn/Fotolia
Starting this school year 2017/2018 schools in Baden-Württemberg have started introducing the subject of economics and job- and study-related orientation. In order to equip the teachers with the right tools for instruction, a Freiburg team has developed a digital continuing education format.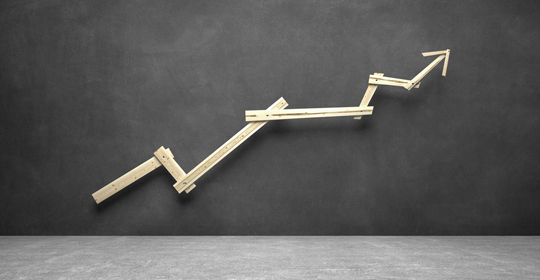 Photo: pixelkorn/Fotolia
More emphasis on economics instruction: What used to be combined subject matter such as WAG (economics-work-society) or EWG (geography-economics-social studies) has now received its own subject in the new curriculum. Starting this school year 2017/2018, WBS (economics/job- and study-related orientation) will be taught in all seventh grade classes in the middle schools, secondary schools (Realschulen) and comprehensive schools in Baden-Württemberg. Next year, the college-bound high schools will follow suit.
But there's a catch: Who should teach the children? There are hardly any teachers trained in economics. High school teachers had always touched on the subject inside of political science instruction. The students would visit a few select economics classes and that would be that. Its own research-oriented subject-based teaching methodology that was closely tied to the discipline? Not a chance.
Liberating the subject in the teaching profession
Tim Krieger took note of this development early on. The head of the Wilfried Guth Endowed Chair for Constitutional Political Economy and Competition Policy at the University of Freiburg sensed an opportunity to liberate his subject in the teaching profession, especially since the entire range of teacher training courses of study was already being transformed into bachelor's and master's degree programs. Within just a few weeks, the economists at the University of Freiburg developed a bachelor's degree program in 2014: the economics department started offering its own course of study for future high school teachers in 2015.
That doesn't help the numerous schools in the country that are supposed to start economics class right away, however. There are too many teachers already employeed at the schools who need to get up to speed very quickly. The Baden-Württemberg state academy for advanced teacher's training doesn't have the capacity to manage them all.

According to Tim Krieger, the educator's task for the new subject is to teach students how to manage various real-life scenarios independently. Photo: Thomas Kunz
The Ministry of Culture's new-found task
It was great timing that a trailblazing cooperation had already begun to pick up speed in Freiburg: The University of Freiburg and the University of Education (PH) had established a network for advanced teacher's training in the Freiburg Advanced Center of Education (FACE) that both Tim Krieger and his PH colleague Franziska Birke have joined. With her know-how in economics teaching methodology, the professor for business education has already advised the state education planning commission on the subject of economics. In addition, the PH has had more experience with the subject of economics for its own teacher's training program. The Ministry of Culture approached both of them with what Birke considers a wonderful result: "We have now received an institutionalized cooperation with the institutions of higher learning for teacher's training." The task: to develop a digital continuing education format that can reach as many trainees as possible and as quickly as possible.
And that is how so-called massive open online courses, or MOOCS, for short, came to be with the help of further PH participants. The online courses are coupled with on-site teacher's training that have been available for free since April 2017 and focus on spreading basic economic principles. Birke and Krieger have created learning videos together with the Center for Technology-Enhanced Learning at the Karlsruhe Institute of Technology (KIT): In a lecture-type format, garnished with data and graphics, Franziska Birke explains, for instance, what economists think about limited resources and rational, goal-oriented behavior. Or Tim Krieger talks about the laws of the market and pricing with grand gesticulations. It has all remained rather abstract however. At best the students are mentioned as economic beings. "Our job is to concentrate primarily on the technical part," explains Birke, knowing full well that they have a long way to go to make it into more reality-based instruction for the students. 
Training the multipliers
At the moment, Birke and Krieger, along with their team, are training 30 multipliers on the various school boards in how to implement the teaching methodology. Within three or four years, they will complete four online courses with instructive films and other elements along with four two-and-one half days of on-site training at one of the state academy's locations. The multipliers will then pass along their know-how to their colleagues: Every one of the nearly 1,000 schools has to name at least one teacher who is responsible for economics and send that person to the multiplier's training. Their training is scheduled to last one-half day per course. These trainings should focus on teaching methodology in mind and offer practical tips for instruction units.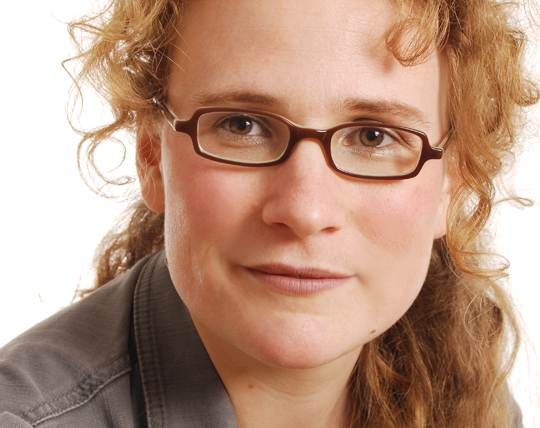 In an online lecture, Franziska Birke explains what to think about limited resources and rational, goal-oriented behavior. Photo: PH Freiburg
Is it meant to prepare students to enter the stock market or to deliver the economy with compliant consumers, as suspicious education planning critics claim? For Tim Krieger that would mean an inadmissible reduction in their task as educators. "It is about students learning how to manage various real-life scenarios independently." As consumers, such as when they wish to purchase a new cell phone, then later as employees or voters who need to be able to envision the various economic-political positions of the various parties. "They will always have to decide for or against something. They should be able to make conscious decisions and engage in self-reflection."
It's about the basics
During economics class, the students would be able to track their own earning and spending behavior, read the business news, play stock market games and think about them, analyze mobile phone plans, but also discuss the negative impacts of their consumer behavior. The result should be the basics – for example, understanding how a contract works – or the entire national economy: Using action-oriented examples, they should learn overall skills. And they should be placed in the position of having to make responsible consumer choices, for example, when confronted with the decision as to which pair of jeans to buy: should they buy the jeans they like best or the one that has been produced more sustainably?
Anita Rüffer
https://mooc.lehrerfortbildung-bw.de/kurse/wirtschaft-berufs-und-studienorientierung-wbs (in German)