University of Freiburg honors the late Eva Mayr-Stihl
Rector Kerstin Krieglstein: "Pioneer in promoting sustainability research"
Freiburg, Apr 13, 2022
"She was and will forever remain a pioneer in promoting sustainability research," says Prof. Dr. Kerstin Krieglstein, Rector of the University of Freiburg, in tribute to Eva Mayr-Stil, who has died at the age of 87. "In the 1990s, science only slowly began to develop a focus on sustainability issues. From the beginning, Eva Mayr-Stihl supported this with outstanding personal and financial support, which was and is also essential for the University of Freiburg to develop its focus on the environment and sustainability."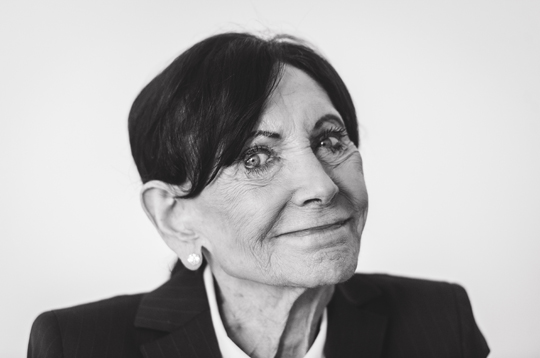 Eva Mayr-Stihl. Foto: Patrick Seeger
Together with her husband Robert Mayr, she established the Eva Mayr-Stihl Foundation 35 years ago, which has also supported the University of Freiburg with endowed and named professorships, as well as highly endowed prizes and research grants since 1995.
Research for the protection and sustainable use of forests has been a special concern of Eva Mayr-Stihl from the very beginning. Together with the University of Freiburg, she has also broadened this focus over the years.
Milestones of her support
The milestones of her support include: an endowed professorship for forest and forest history established in 2005, the promotion of the Performance Center for Sustainability at the Institute for Sustainable Systems Engineering (INATECH), the establishment of the "Eva Mayr-Stihl Professorship for Smart Grid" in 2017, and in 2021, the promotion of the Environmental Technical Center, the Young Academy for Sustainablility Research, and the establishment of the endowed professorship for forest genetics.
"Eva Mayr-Stihl's foundation enables research that is highly relevant to society and application-oriented, and at the same time can remain independent of specific interests," Kerstin Krieglstein emphasizes. "In particular, this also always results in exemplary collaborative engagement between society and science, which is elementary for the major global sustainability challenges."
Further information: