Virtual Dies Universitatis 2022
At the award ceremony of the University Medal and Honorary Senatorship on May 24, 2022, the new Chancellor Christina Leib will also introduce herself
Freiburg, May 17, 2022
At the Dies Universitatis 2022, Rector Prof. Dr. Kerstin Krieglstein honors exceptional personalities of the university community who have rendered outstanding services to the University of Freiburg. The ceremony will be broadcast via Zoom due to the corona pandemic.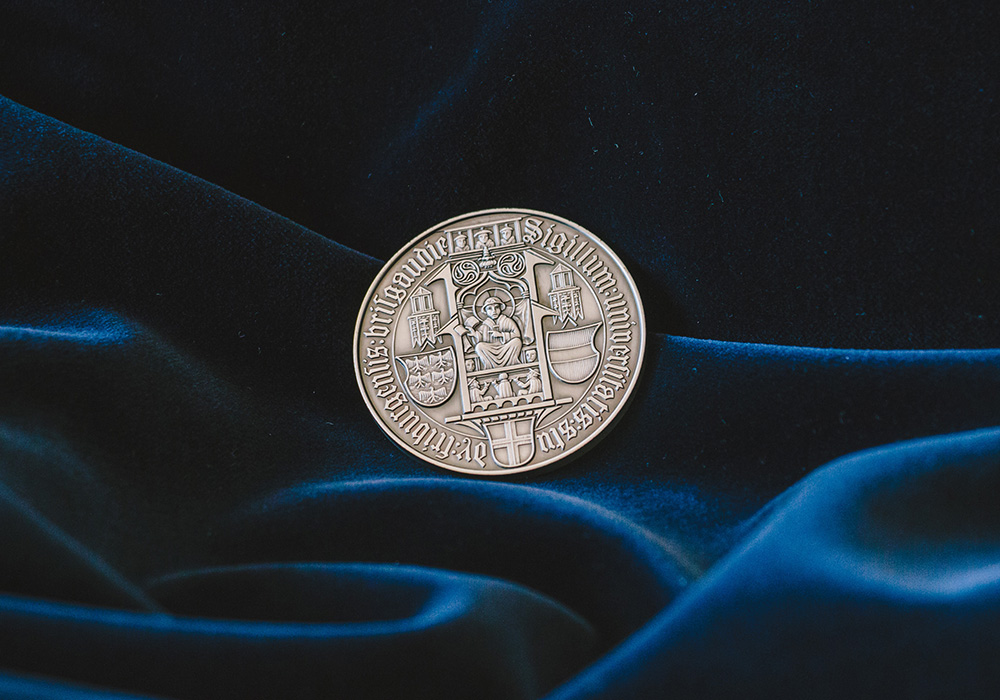 Photo: Sandra Meyndt
On Tuesday, May 24, 2022 starting at 10am, interested parties can follow the Dies Universitatis at the University of Freiburg live on Zoom. Registration is not required. To participate in the ceremony, please use the following link with the dial-in dates:
https://uni-freiburg.link/zoom-dies-universitatis
Meeting ID: 683 9141 2030
Code: UniFR2022
After the award of the University medal and an honorary senatorship, Christina Leib, the new Chancellor of the University of Freiburg since 1 April 2022, will introduce herself in the interview format "Three Questions about..."
In addition, Dr. Julia Gurol from the Department of Political Science, Dr. Annette Doll, Managing Director of the Freiburg Institute for Advanced Studies, Julia Wandt, Head of the Business Unit Science Communications and Strategy, and Prof. Dr. Bastian E. Rapp from the Department of Microsystems Engineering will discuss the topic "The University as Part of Society – Present and Future Vision 2030." Afterwards, there will be the opportunity to exchange ideas with the participants of the discussion round via live chat.