The pandemic in pictures
An extraordinary look at the way in which the University of Freiburg is handling social distancing and hygiene measures
Freiburg, Aug 24, 2020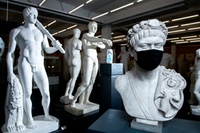 To prevent the further spread of Covid-19, some rules of conduct such as disinfecting our hands, wearing mouth and nose coverings and keeping a distance from others came into force in Germany in 2020. The everyday life of students, lecturers and staff at the University of Freiburg has changed considerably as a result. They spent the 2020 summer semester almost entirely in the digital space. Photographer Klaus Polkowski addressed the artistic issues and challenges raised by the pandemic at the University of Freiburg.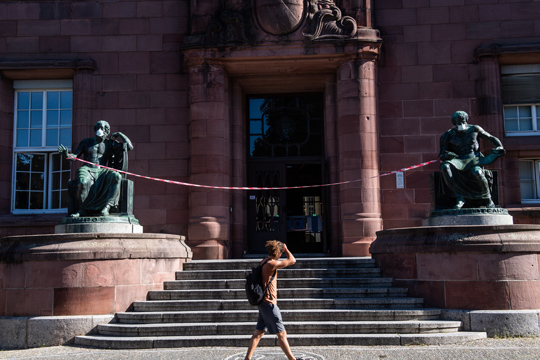 At a distance: researchers and students at the University of Freiburg stay in touch using unusual means.
Photos: Klaus Polkowski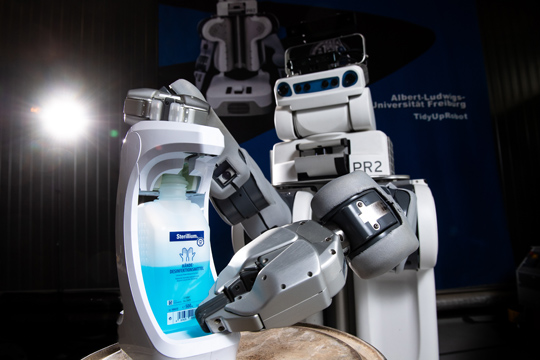 Machines like the Tidy-up-Robot from the Faculty of Engineering are better protected against viruses with suitable software than with disinfectant.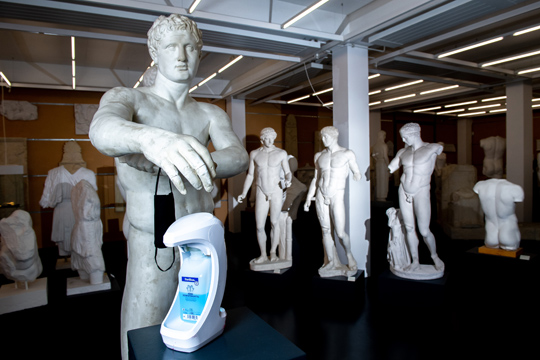 In the Archaeological Collection, casts of ancient sculptures show what life was like thousands of years and centuries ago. How will later generations look back on the Corona Era?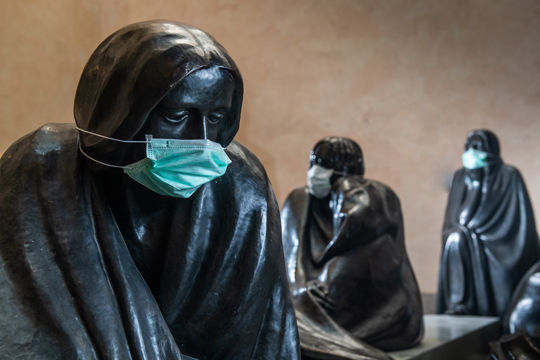 Wrapped in heavy cloth and hidden from view: "The nine muses" in Collegiate Building III, like many people, are currently carrying a heavy burden.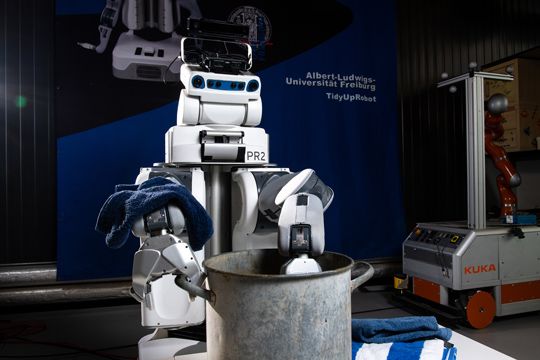 During the corona pandemic, many people cannot work at all or only from home. Will machines like the Tidy-up Robot have to take on more tasks in the future?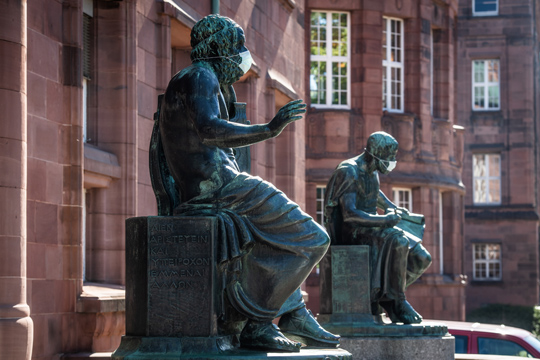 The University as a meeting place: The poet Homer (front left) and the philosopher Aristotle welcome visitors in front of the Collegiate Building I to a dialogue under difficult conditions.