Security, sabbaticals, work and overwork
University of Freiburg staff general meeting 30 November 2017
Freiburg, Nov 24, 2017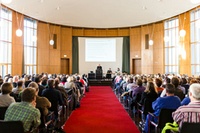 Foto: Sandra Meyndt
Twice a year, the staff council organizes a general meeting to report on its work of the previous six months; it is also an opportunity for university employees can find out about the latest developments and issues surrounding their work at the University of Freiburg and discuss them with the responsible officials. This meeting will include issues of working hours, sabbaticals, and workload/ overwork on the agenda. In addition, the "4+1 questions to…" format promises interesting answers from a prominent university member.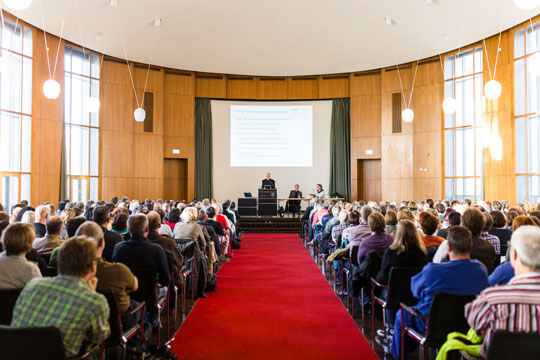 Foto: Sandra Meyndt
At this second general meeting for the year, the staff council will report on the current state of the security concept, the University Library, and new guidelines for assessing those with the special civil servant "Beamte" status. There will be initial conclusions drawn from the "Working hours" workshop and - together with the University's health officer - tips for employees for dealing with workload which are heavy, possibly too heavy. In the "4 + 1 Questions to…" session, Rolf Heisch, retiring section head in the personnel division, will answer five questions off the cuff.
The general meeting will take place on 30 November 2017 from 9am to 12 noon in Aula of Kollegiengebäude I, Platz der Universität 3, 79098 Freiburg.
University of Freiburg Staff Council
www.personalrat.uni-freiburg.de