Out of devotion to the silver screen
The Academic Film Club celebrates its 60th anniversary with a film festival and new exhibition
Freiburg, Nov 15, 2017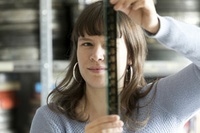 Photo: Jürgen Gocke
At the University of Freiburg, passion for cinema has continued unabated for six decades. On 22 November 1957, two students founded the Academic Film Club (Aka-Filmclub). Since then, generations of members have ensured that students can inexpensively experience film that goes beyond mainstream cinema. The club's work includes setting up series on specific topics and film production workshops. This birthday is going to be a real bash. Since April 2017, four dedicated members of the club's contingent of 25 people have been working hard to assemble a repertoire for cinema devotees at the university and elsewhere. Anita Rüffer has interviewed history student and curator Valentina Escherich about an exhibition in the Uniseum.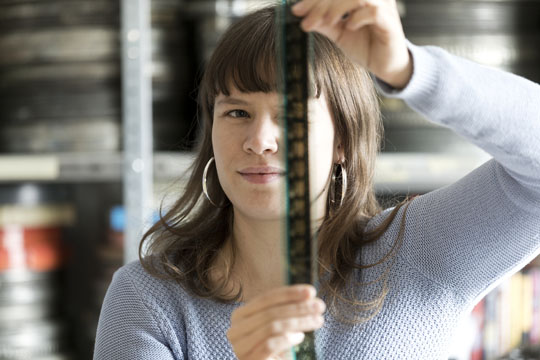 Roll camera!: Valentina Escherich has compiled an exhibition about the 60-year history of the Academic Filmclub (Aka Filmclub).
Photo: Jürgen Gocke
Frau Escherich, what can people who love film expect during the anniversary week?
Valentina Escherich: On 21 November, we open with "Metropolis," a 1927 cinema classic directed by Fritz Lang. As a special highlight, we've been able to engage the silent film accompanist from Freiburg, Günter A. Buchwald, to provide live music for the show. "Metropolis" is the opening of a director's retrospective. In the winter semester of 2017/18 we will be reshowing the first film series that the Aka screened in the summer semester of 1958.
You're going to celebrate another anniversary during your festival week.
Yes, we're celebrating a century of Technicolor at the same time. In 1917, the first color film was produced by a company in Boston. Into the mid-1950s, the company devised several pioneering processes for developing color film, and with them, ushered in an age of countless film classics in sumptuous colors. We're showing three of these classics during our anniversary festival week. The renowned film historian Gerd Koshofer is holding an introductory lecture on Technicolor in conjunction with the first classic, the 1939 film "The Wizard of Oz."
After digitalization's triumphant march through the media, do you still even have the technology to show films like these?
The Aka is proud to say that an old projector and 35 mm analogue technology will be used to show all the films to be screened during the anniversary week. That's something we find quite delightful. Hardly anyone can still do this, and distributors rarely offer it. We obtained the film reels. And the film may break, but we hope that won't happen. Of course, for normal operations we've already made the transition to digital, and we were able to pay for it ourselves. That's another thing we're proud of.
Will visitors be able to get a look at the old projector in the exhibition that you're holding at the Uniseum to celebrate 60 years of Aka Filmclub history?
We've cleaned out our storage area and found wonderful items and documentary images that depict the club's history. They show how film technology has changed and how theater operation has evolved. The film club's own productions are also being presented. And we're providing a look at our work behind the scenes. Just like the big theaters, we've got to select a program and advertise, order films, negotiate with distributors, and balance the books in the end. What's more, we're pleased to welcome anyone who would like to join us in our work.
Is there still continued interest in the cinema in the age of the Internet and streaming services?
We're seeing a decreasing trend. In record semesters, about 7,000 people attended. Now, it's only around 4,500. Nevertheless, we're sticking to our educational task – one that the Aka Filmclub assigned itself. We want to create deeper links to content.
Anniversary Week Films and Exhibition Opening 

Tuesday, 21 November 2017: Metropolis (1928), with Günter A. Buchwald

Wednesday, 22 November 2017: The Wizard of Oz (1939), original, in English

Thursday, 23 November 2017: Der rote Korsar (1952), in German

Friday, 24 November 2017: Singing in the Rain (1952), original, in English Shows start at 8 p.m. in Lecture Hall 2006, in Collegiate Building II

Saturday, 25 November 2017, 3 p.m.: Exhibition Opening – "60 Years of Aka Filmclub – a Look Behind the Scenes" Uniseum, Bertoldstraße 17, 79098 Freiburg. The exhibition will continue until 10 February 2018.

www.aka-filmclub.de
 A glimpse of the exhibition "60 Years of Aka Filmclub – a Look Behind the Scenes":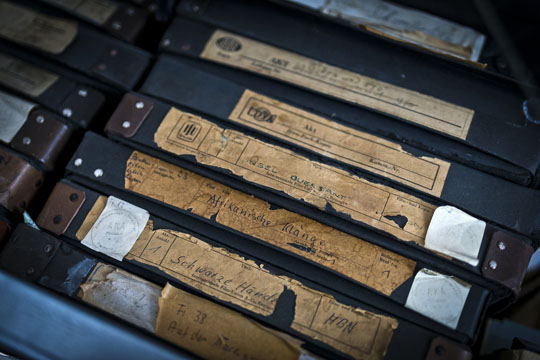 A video cassette may be worn-out and yellowed with age, but it's nevertheless still quaint.
Photo: Jürgen Gocke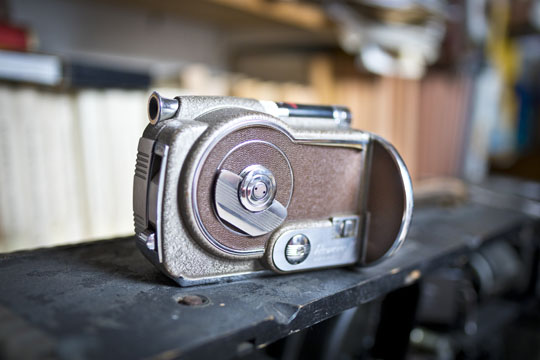 The world on 8mm film: Narrow format film became one of the most popular types of film in the 1970s, particularly among movie fans who enjoyed getting behind the camera themselves.
Photo: Jürgen Gocke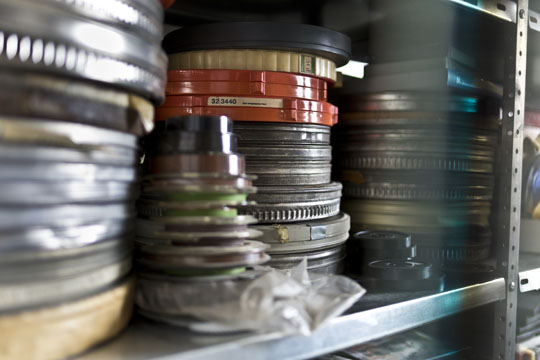 Photo: Jürgen Gocke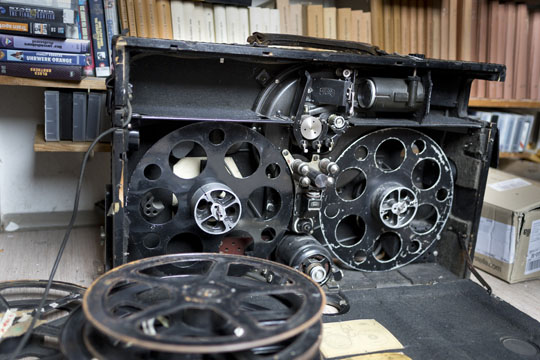 A portable projector can turn almost any space into a movie theater.
Photo: Jürgen Gocke