Is everything different here?
International participants from the Summer University explain what surprised them about Germany
Freiburg, Aug 30, 2019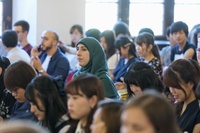 Photo: Jürgen Gocke
Learning German and English is the focus of the Summer University at the University of Freiburg's Language Teaching Centre (SLI).  However, in addition to language acquisition, the focus is also on cultural matters. And of course it's about getting to know another country, another city and new people. Almost 430 participants from more than 60 countries came to SLI and Freiburg in the summer of 2019. What surprised the participants most about their new environment? Did they perhaps recognize similarities to their homeland? Pascal Lienhard asked five of them about their impressions.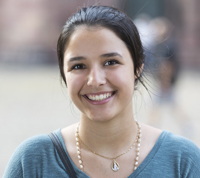 Claudia Maurette, Venezuela
"The two countries are really very different. The political and economic situation in Venezuela is currently difficult, and security is also a problem. Things are different in Germany. It is better and more secure here. But of course there are also similarities between Venezuela and Germany: Even in my home country the people are very nice and friendly."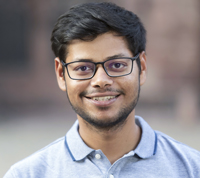 Vibhas Jaiswal, India
"A big difference is the state of the economy. In India it is much more difficult to get a job. The few jobs that exist are filled directly by the best of the best, so to speak. And of course the food also makes a difference. I prefer Indian cuisine, no question about it (laughs). What Germany and India have in common is their great interest in technology."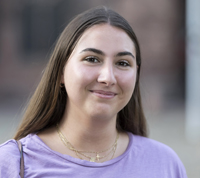 Marta Rodríguez Ruiz, Spain
"I've noticed some differences. Especially here in Freiburg it is much greener and cleaner than it is at home. Germany really attaches great importance to protecting the environment and recycling. And then, of course, there's the weather - it rains here in summer, which is not the case in Spain. And overall it is cooler here."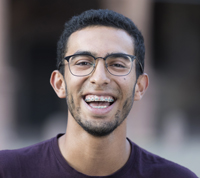 Juan Felipe Oñate Perdomo, Colombia
"I too have noticed many differences. It's definitely greener and cleaner than my home in Colombia. And one difference that I also noticed very quickly are the prices: In Germany everything is much more expensive unfortunately!"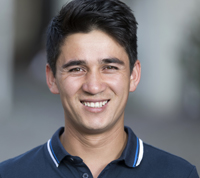 Reza Azizi, Afghanistan

"I didn't just come to Germany for the Summer University, but have been here for four years now. The situation in Germany is very different from that in Afghanistan. In any case, the big difference is that I feel safe here. I also have a lot of opportunities in Germany. I would most likely name the people as the common ground. Both here and in Afghanistan there are always both good and bad people."
Photos: Jürgen Gocke