Exchanging ideas in a relaxed atmosphere
The "brown-bag" events from the Freiburg Research Services address PhD and post-doctoral students
Freiburg, Apr 27, 2017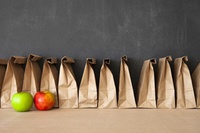 Photo: Timothy Masters/Fotolia
The Freiburg Research Services (FRS) at the University of Freiburg are offering a new format in their expanded qualification program for the summer semester 2017 with so-called "brown-bag" events directed at PhD and post-doctoral students. "To brown bag it" is a common phrase in the United States for "bringing your own lunch to work." That is exactly the idea behind this five-part series that will address central issues regarding the academic career path and all that is associated with it. It is a mixture between an informative meeting and a lunch break.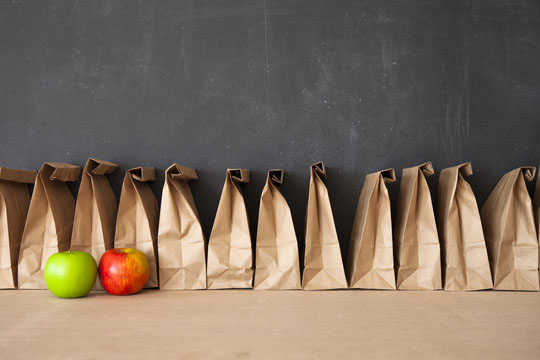 "To brown bag it" means to "bring your lunch to work" – the new format is a mixture between an informative meeting and a lunch break.
Photo: Timothy Masters/Fotolia

"Our intention with this kind of format is to create a platform for PhD and post-doctoral students to get informed about issues relevant to them while getting to know one another in a relaxed atmosphere," says Julia Michael from FRS. "It is not about conveying every single detail about a topic in 90 minutes. It is more about offering the participants the most important aspects of an issue and connecting them with the appropriate contacts at the University and providing an opportunity for networking so that they know with whom they can speak regarding, for instance, the post-doc phase of their careers."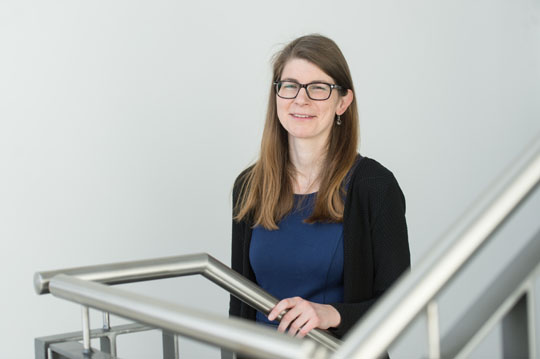 Julia Michael manages the post-doc qualification program for Freiburg Research Services. Photo: Patrick Seeger
Little snacks such as buttered pretzels, fruit and drinks will be served alongside the presentations. "The participants should use their lunch break to eat as well," says Michael "and why not combine that with something useful? We think we have also chosen a family-friendly time of day. We have already started receiving registrations so we think the offer will find a lot of resonance."
Kick-Off on May 4, 2017
The events will take place during the lunch hour from 12:15pm-1:45pm. Dr. Eva von Contzen from the English Seminar and Junior Professor Dr. Lena Henningsen from the Institute of Chinese Studies at the University of Freiburg will kick off the series at the Freiburg Institute for Advanced Studies (FRIAS) with a presentation on "Academic Career Paths" on May 4, 2017. On May 24 Oliver Trachte from the Staff Council at the University of Freiburg will present on "Academic Employment Law." During the event on June 14, Dr. Daniela Werth from the Department of University Development will talk about "Tenure Track Professorships" and on June 21 Ellen Biesenbach from Family Services will discuss "Child-Care Opportunities at the University of Freiburg." The series will end with Ursula Seelhorst from the Department of Legal Affairs on July 4 relating to pedagogical issues with a presentation designed for post-docs only who already have the right to conduct doctoral exams. She will dedicate her presentation to the topic of "Legal Requirements for Supervision Agreements with PhD students."
Further information and registration
Registration is required for attending the "brown-bag" events. Most of the events will be held in the rooms of the Freiburg Research Services in the Friedrichstraße 41-43. For further information regarding registration and for possible alternative event locations, please go to the FRS website: http://www.frs.uni-freiburg.de/kurse_postdocs/postdoc/brownbag-en