Alternate parking for bikes
The tram track area in front of the University Library will be cleared on 5 November 2018
Freiburg, Oct 29, 2018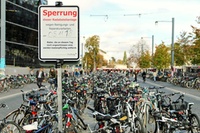 Photo: Max Orlich
The Freiburg transportation authority is soon to complete a new section of tram line no. 5; the first test runs are set for January 2019. As part of this work, city authorities will remove the metal railings along the tram tracks between the Library and Kollegiengebäude I on 5 November 2018. That will take away about 600 bike parking spaces. The city is planning to put up 1,000 new railings across Freiburg; and the state construction authority will contribute another 380 bicycle parking spaces in the Kollegiengebäude area.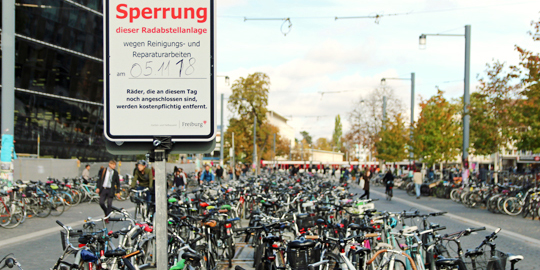 Photos: Max Orlich
For cyclists who park in this area, this means:
Bicycles which are not removed from along the tram tracks prior to the removal of the railings shall be removed and taken to the Mundenhof, where their owners can retrieve them for a fee.
And after the railings have been taken away, all fire brigade access ways, fire escapes and emergency exits must be kept clear of parked bicycles. Bicycles left in these places in defiance of the safety rules will be removed at the owners' expense.
Until all the building work is complete, additional parking spaces will be made available to students and university employees – 400 alone in the underground bike park at the University Library – as well as in the following locations: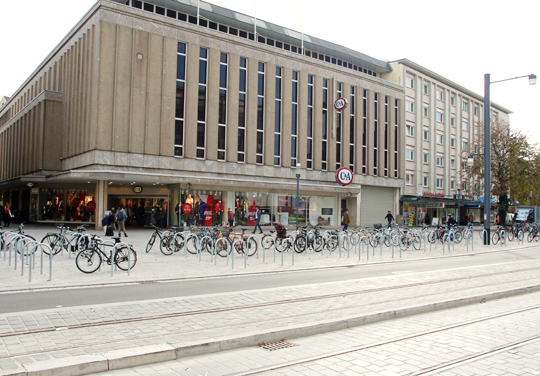 The square in front of C&A near Rotteckring: approximately 120 places.

Between the underground carpark entrance and Rotteckring outside C&A: approximately 50 spaces.

Along the pedestrian way in front of the Kollegiengebäude I opposite the Library: approximately 50 places.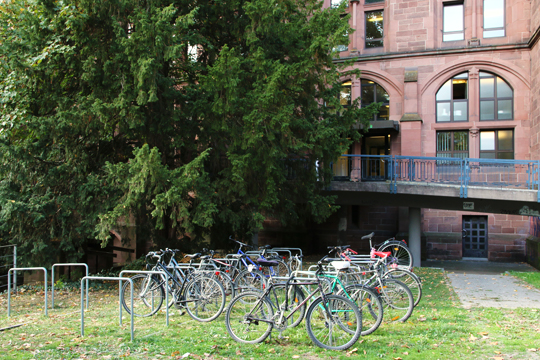 At the rear entrance of Kollegiengebäude IV: some 30 places.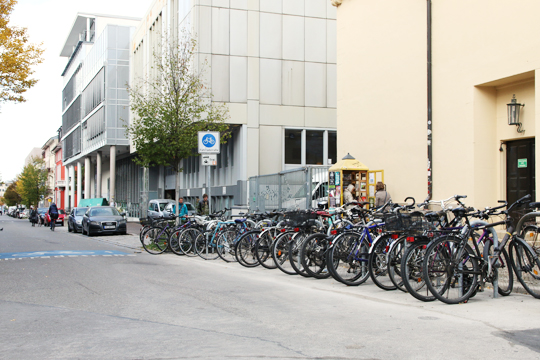 Opposite the Service Center Studium: approximately 20 spaces.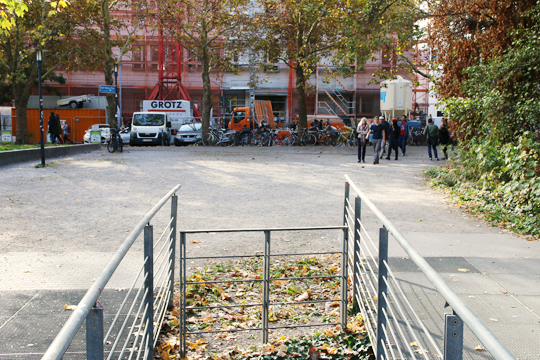 Karl-Rahner-Platz: approximately 50 places.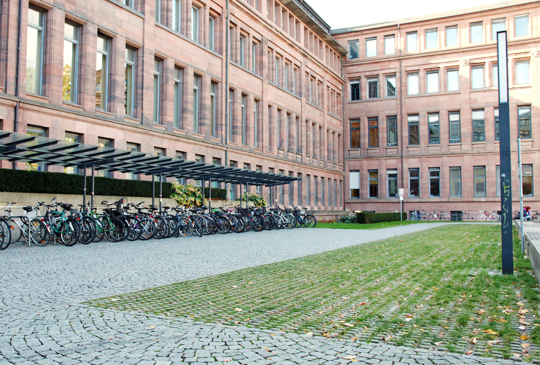 Platz der Weißen Rose: approximately 100 spaces.
Nicolas Scherger
Further Information

The sustainability working group Nachhaltige Universität headed by Dr. Jürgen Steck is responsible for disposing of wrecked and wrongly parked bikes in line with the University of Freiburg guidelines.

Interview with Jürgen Steck in the University magazine