Prospects for Personnel
A new concept highlights the spectrum of development opportunities for employees at the University of Freiburg
Freiburg, Jul 24, 2019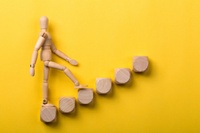 Photo: christianchan/stock.adobe.com
What prospects can an employer offer its staff? How can an institution support them through life events such as becoming a parent, illness or returning to work after a break? The University of Freiburg's new personnel development concept presents a range of services for trainees, staff and management.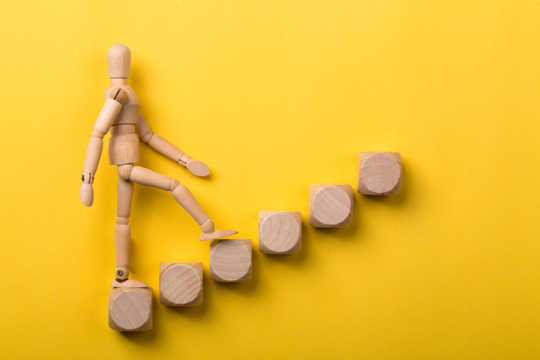 Attractive prospects: the concept bundles a range of services for trainees, staff and management. Photo: christianchan/stock.adobe.com
To paraphrase Frank Wedekind, that revolutionary terror of the bourgeoisie who is mainly known for his late 19th and early 20th century plays, you're fortunate if your work makes use of your capabilities. Perhaps he sensed already how things would be in the working world of today. Many decades later, occupational psychology and management studies research confirm the effect described by Wedekind: anyone who can use their talents in the office is more focused and effective at work and is also happier and well adjusted. So it is a win-win situation for employee and employer. All the same, it can't be taken for granted.
Once seen simply as a classic role of major corporations, personnel development has also gained steadily in importance at universities in the past twenty years: competition for the brightest minds has intensified, employees often have a choice and opt for the university that can offer individual support and attractive prospects. So what needs to be done?
A four stage cycle
In the personnel development concept approved in June 2019, the University of Freiburg outlined how it wants to support the nearly 2,200 individuals who work here in administration, service and technology – from caretaker to secretary to head of department. "The concept takes into account four areas of activity which encompass the entire cycle of employment," explains Petra Engelbracht from the university's personnel development office. This starts with recruiting and integrating employees, followed by personnel development and retention, and finally departure and knowledge sharing. "Strategy and leadership also play an important role. They influence all the other areas."
The concept also provides for different life events, "For instance, if someone becomes pregnant, goes on parental leave, is off sick for a long time, has to care for a family member or wants to change career after resuming work, they should feel that the university supports them," Engelbracht stresses. Appropriate provisions – such as flexible work hours, home office or child care – are now listed on the website.
In the past two years, Engelbracht has developed the concept working closely with Dr. Matthias Schenek, the university's head of administration, and the personnel development work group. The work group consists of 16 people who represent all the employee status groups and introduce their respective interests and points of view. Now there is a package of measures available on the redesigned website – for trainees, staff and management. "The first step was to bundle existing services and raise their profile," explains Engelbracht. These include, for example, internal development and training and Language Teaching Center services as well as the possibility of international exchanges via the Erasmus program.
Demographic challenge
Engelbracht believes that one major challenge that the university must face up to is demographic development: by 2038 almost 60 percent of staff currently on permanent contracts at the University of Freiburg will retire. "On top of this is the loss of staff for other reasons, such as resignation." Many positions have to be refilled, and the loss of expertise and experience has to be avoided. "This demands optimal recruitment and integration of new employees," Engelbracht emphasizes.
The first pilot project is already being lined up: a team of experienced, trained staff aims to raise the quality and professionalization of recruitment of personnel, "More consistent, you might say," explains Engelbracht. This also applies to the trial period: after 100 days a new employee should receive feedback. Over the next two years the team will continue to develop more services. These include, for example, a guideline for a structured selection process. The group also aims to intensify the introduction of a digital application management system, which will start operation at the end of the year.
The new personnel development concept for employees from administration, service and technology complements the concept for academic career advancement, which was published in 2018. This outlined the spectrum of development opportunities for academics from PhD through postdoc to professorship. In future, personnel development at the University of Freiburg will be based on these two pillars.
Rimma Gerenstein