Limited library access once again allowed
How the new requirements from the state of Baden-Württemberg affect the operation of facilities at the University of Freiburg
Freiburg, Mar 09, 2021
On Sunday, March 7, 2021, the state of Baden-Württemberg updated its Corona Ordinance as well as its Corona Ordinance study operations and the arts. In particular, the new specifications allow the University Library (UB) to be partially made available again as a place of learning and study. The Botanical Garden and the Uniseum, on the other hand, will remain closed.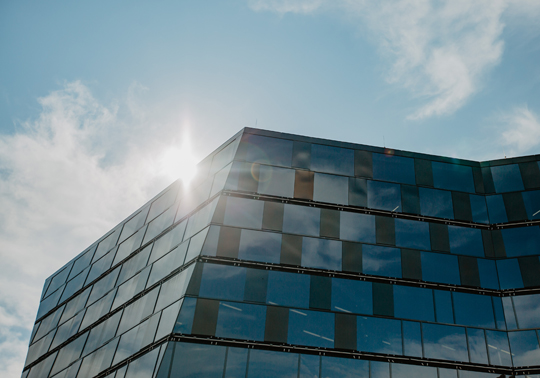 Photo: Sandra Meyndt
It is the most popular place for studying at the University of Freiburg - and as of Wednesday, March 10, 2021, it may open its doors again. The UB will once again allow limited access to the reading rooms and the open-access stacks for members of the University. A total of 170 study spaces are available in the reading rooms. Those wishing to use a space must register for a fixed time slot via HISinOne (search for the event "Zutritt Lesesaal") no later than the day before: 8 a.m. to noon, 1 p.m. to 5 p.m. or 5:45 p.m. to 9:45 p.m. Booking is possible as of now. In addition, all registered users may now borrow media in the open stacks themselves. Students and employees of the University of Freiburg can also book a reading place in some specialist libraries after prior online registration, e-mail or telephone reservation. In all libraries it is obligatory to wear a medical face mask according to the hygiene regulations of the university.
Also very popular in Freiburg are the Botanical Garden and the Uniseum - but both facilities must remain closed because they cannot meet the requirements for opening demanded by the state of Baden-Württemberg. The Uniseum is currently unsuitable for public use due to its cramped conditions and inadequate opportunities for effective ventilation in light of the current development of the Corona pandemic. The Botanical Garden, when open, is accessible to all visitors free of charge. It does not have the necessary staff to provide access control at the four entrances and the high organizational effort for documentation and tracking of contacts in case of infection. For this, the University asks all its members as well as all citizens from Freiburg and the region for their understanding.
For more information