Five Voices, Three Countries, One Goal
The European Campus is becoming more integrated. What do people at the member universities expect from it?
Freiburg, Mar 17, 2017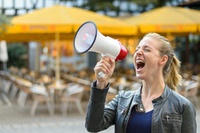 Photo: michaelheim/Fotolia.com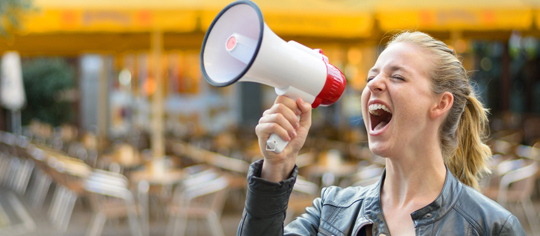 Photo: michaelheim/Fotolia.com

The Universities of Basel, Freiburg, Haute-Alsace, and Strasbourg, as well as the Karlsruhe Institute of Technology are building the European Campus together. Using the long-standing Eucor network as a foundation, the universities are now working even more closely and are establishing common structures in research, academics, and administration. Students are now able to design tri-national class schedules, and researchers can benefit from the exchange and transfer of knowledge. Sarah Nieber asked one person from each of the five universities what the European Campus means to them and what they expect from it.

Dr. Ridvan Askin, Postdoc in American and General Literatures, University of Basel
"The English departments at the Universities of Freiburg, Strasbourg, Mulhouse, and Basel have been cooperating across borders for the last 20 years. Not only do teaching staff meet twice a year, we also jointly organize an annual two-day conference for young scholars, where Ph.D. and M.A. students can present their research. For me as a representative of the Department of English at the University of Basel, these events have become very important dates to look forward to. I hope that the reorganization the cooperation between the universities now as the European Campus will improve fundamental conditions even more, allowing us to plan ahead, and if possible, have more secure funding."

Charlotte Tavernier, Commissioner of the Mobility and Academics Project at Eucor – The European Campus, University of Strasbourg
"As the Commissioner of Mobility and Academics at Eucor – The European Campus at the University of Strasbourg, I would like for the experience that we've gained with the European Campus this last year to become a fixed part of daily life for undergraduate students, Ph.D. students, teachers, researchers, and administrative staff. I hope that the measures I've been working on will take shape in 2017. For example, I want to implement an online portal with all the international, cross-border, and English-speaking degree programs offered by all member universities. I also want to develop clearer procedures for student mobility as well as a prototype of a European student card. For me, cross-border cooperation means being able to move freely without barriers."


Junior Professor Dr. Winfried Römer, Faculty of Biology and BIOSS Centre for Biological Signalling Studies, University of Freiburg
"For me, Eucor – The European Campus represents a unique opportunity for both students and researchers in the Upper Rhine area. The bridges have been built; let's take the next steps together! I would like to see double degree programs that are jointly designed and offered, as well as labs with common research interests becoming more integrated and training young scientists together. Through these and many other measures, the European Campus will gain international visibility and be regarded as an important trans-national entity."
Lauriane Wolf, Intern in the French-German Youth Office, Karlsruhe Institute of Technology
"I'm surprised again everyday by just how dynamic the cooperation between the universities is. I'm also fascinated by the many projects that are being realized. The European Campus gives us the opportunity to learn from the different systems – whether we're in administration or research – and to benefit from these differences. The European Campus also inspires us to be more critical of what we already know and to grow through exchange. What I would like is for offerings for students to continue to expand in the future. All students can profit from the full range of courses offered by member universities. This is a unique advantage and an opportunity for Europe!"

Alexander Dutour, Student in the Bachelor's Degree Program in Management, University of Haute-Alsace
"While taking my cross-border elective subject at the University of Haute-Alsace (UHA), I was able to attend a German class in Basel. There, I discovered Swiss culture and was able to establish intercultural relations. Because NovaTris, the Crossborder Competence Center at the UHA, helps us with the necessary forms, the process of enrolling at the University of Basel went very smoothly. What I would like to see from the European Campus is for it to be just as easy to experience different cultures and make contacts as it was to sign one of those forms. It would be great if all students who want to gain intercultural experience would have the opportunity and would be supported both personally and financially. Attending a class at a university in another country be the first step toward continuing to travel, study, and work, either in Europe or even anywhere in the world."
Photos: private