I Can Get Satisfaction
The University of Freiburg presents a new collection of over 15,000 recordings from the band "The Rolling Stones"
Freiburg, Mar 16, 2017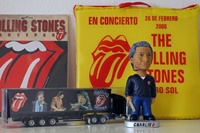 Ladies and Gentlemen,
Dear Colleagues,
Mick, Keith, Charlie and Ronnie, a.k.a. the Rolling Stones, are coming to Freiburg – in the form of an unparalleled deposit that the Center for Popular Culture and Music (ZPKM) at the University of Freiburg is taking on. The "Reinhold Karpp Rolling Stones Collection" encompasses records and CD collection with over 15,000 recordings along with countless books, newspaper clippings, fan mail and merchandise products ranging from baseball caps to toys to watches and telephone cards.
The joint heirs Karpp are making the collection available to the University of Freiburg for the next ten years. Prof. Dr. Gunther Neuhaus, Vice Rector at the University of Freiburg, Dr. Dr. Michael Fischer, Managing Director for the Center, private lecturer Dr. Tobias Widmaier and Annette Karpp, researcher at the Free University of Berlin and daughter of the collector will be at a
Press conference on Monday, March 27, 2017 at 1:30pm at the ZPKM, Rosastraße 17-19, 79098 Freiburg
in order to introduce the collection. Additional Karpp family members will be in attendance to talk about the genesis of the extraordinary collection and to provide insights into the life of the fervent Rolling Stones fan. The plan is to take a tour through the ZPKM, beginning in the conference room and then throughout the building. On the various floors visitors will be able to catch a glimpse of the first significant collector's items, including a pinball machine.
Journalists are asked to register by Tuesday, March 21, 2017. Please send a brief E-Mail to Petra Kränzlein.
We look forward to seeing you there.
Kind regards,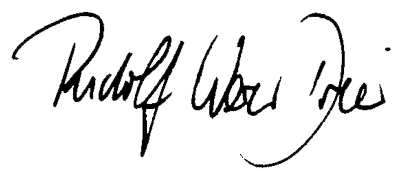 Rudolf-Werner Dreier
Office of Public Affairs