Panel debate: Coronavirus and University Teaching
Teachers, students and university management discuss the challenges and opportunities of the digital summer semester and consider the prospects for the winter semester
Freiburg, Jul 20, 2020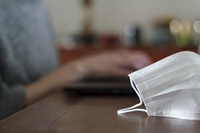 The outbreak of the Covid-19 pandemic led to the University of Freiburg having to switch its entire teaching program to distance learning and digital formats in the shortest possible time. "We managed to cope with this extraordinary summer semester successfully together, thanks to the outstanding commitment of all concerned, but these exceptional arrangements have demanded a lot of strength and effort from all our teachers and students," says Prof. Dr. Juliane Besters-Dilger, Vice President for Academic Affairs. What opportunities does the emergency offer for university teaching? What differences will there be between the digital summer semester and the winter semester? These questions will be at the heart of a panel debate to be transmitted by live stream on 28 July 2020.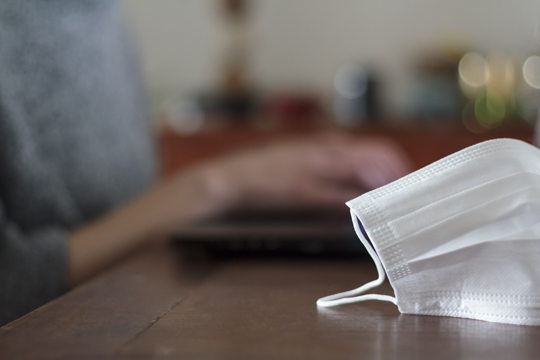 Teaching largely took place digitally in the 2020 summer semester.
Photo: raquel/stock.adobe.com
As the summer semester, which turned into an unexpected university-wide experiment, comes to an end, it looks likely that in the coming autumn the University of Freiburg will find a new way of operating. "The health of our students, teachers and staff is top priority," stresses Rector Prof. Dr. Hans-Jochen Schiewer. The corona pandemic is still likely to make a return to classroom teaching largely impossible in the 2020/21 winter semester. At the same time, the university is constantly developing new hygiene concepts in order to enable as much classroom teaching as is possible and reasonable from an epidemiological point of view. Above all, freshers need to get to know as normal a university life as possible: they will be able to attend at least two classes a week on campus. "The winter semester will consist of a blend of classroom and digital teaching," says Juliane Besters-Dilger.
Join in, ask questions
What opportunities, prospects and difficulties do these new formats present, and do they harbor potential for university teaching after the pandemic? What has been the experience of teachers and students in the summer semester and how do they rate this experience? What seems likely to be possible in the winter semester? These issues will be at the heart of the panel debate on Coronavirus and University Teaching, which takes place on 28 July from 3.15-4.45 p.m. Alongside the rector and the vice president, Sinologist Prof. Dr. Nicola Spakowski, PhD student Eva Rüskamp from the Department of English and the law student Jann Köster will discuss the developments and decisions of the past months. Dr. Arndt Michael from Colloquium Politicum will chair the debate.
The panel debate will be streamed live and can be watched by anyone. Audience members can ask questions and contribute to the debate by e-mail both before and during the event.