Shaping careers
"Career Day for Doctoral and Post-Doctoral Students 2017" provides information about career chances inside and outside academia
Freiburg, May 24, 2017
Management consulting, scientific management, start-up: researchers have many career opportunities after completing their PhD that include work beyond the classic academic career path. Career Day for Doctoral and Post-Doctoral Students 2017 offers information about career planning and assistance in selecting the right professional field.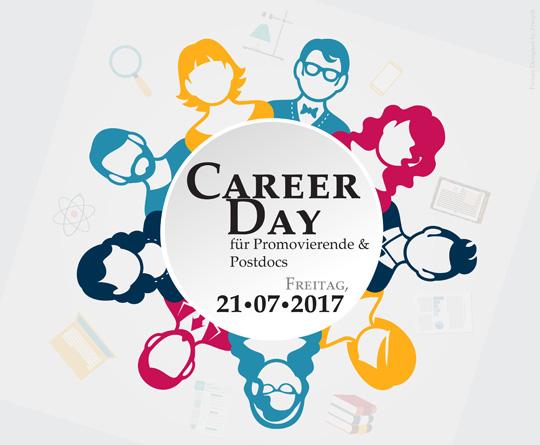 Freiburg Research Services (FRS) is hosting Career Day for Doctoral and Post-Doctoral Students 2017 on July 21, 2017 starting at 10am. Lectures, discussion rounds and workshops should help them plan their career path after their doctoral work. The lecture "Career Planning for Scientists. What is Important for an Academic Career?" by Dr. Matthias Schwarzkopf from the University of Jena will show the various options people have after getting their PhD.

Thereafter, representatives from foundations, colleges and universities, various companies as well as from the publishing industry will talk about possible professional fields for natural and social scientists. The event will be supplemented by a full-day application portfolio check and a podium discussion about balancing career and family life. Those in need of child-care should contact the FRS.

Career Day is being held in FRIAS, Albertstraße 19, 79098 Freiburg. Event participation and child-care are free. As room is limited, we ask all who are interested, regardless of their field, to register beforehand.
Sonja Seidel
Information about the program and registration

Freiburg Research Services