Climate discussions at home
Students at the University of Freiburg hold "University Sustainability Days" event
Freiburg, Jun 09, 2020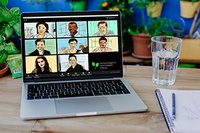 There are several university groups at the University of Freiburg that are committed to the topic of "sustainability." From June 15-19, 2020, a group of student initiatives will be organizing the "University Sustainability Days". Philipp George studies computer science at the University of Freiburg and is responsible for the project's public relations. In an interview with Patrick Siegert, he explains what the event is about and what is different this year in terms of organization.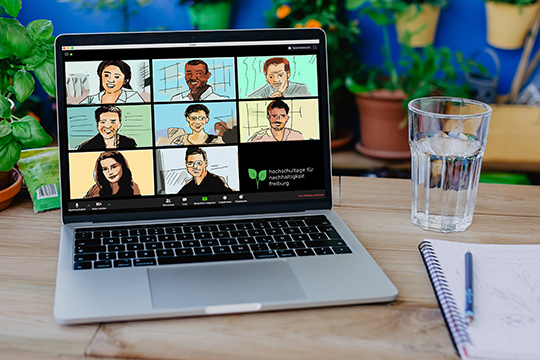 At home and still be there: Those interested can participate in individual events of the "University Days for Sustainability" via zoom video conference. Illustration: Jürgen Oschwald, Photo: Sandra Meyndt
Mr. George, you are involved in the "Founders Club" and "Students for Future." How did you come to be involved in the "University Sustainability Days" as well?
Philipp George: The "Nachhaltigkeitsbüro Uni Freiburg" ("Green Office") asked the group "Students for Future" whether we would like to participate in the project. In November 2019, we started the project's planning phase. The team is made up of eight University groups and various courses of study such as environmental sciences, law or sports science. All these students contribute their perspectives to the project. We also all take on several tasks. For example, I coordinate the public relations work and also take care of the technical implementation of the conferences.
What are your goals with this project?
We want to present and illustrate various aspects of sustainability, which is a most urgent issue. Instead of dealing with the topic in theory only, we want to discuss intensively how we can achieve climate targets. Which scenarios are realistic? Which ones are feasible? The more information we have about our environment and resources, the easier it is for us to make good decisions on consumption and when choosing a profession or making political decisions. If our campaign gets more people interested in the topic, we will consider it a success.
What can people expect from the program?
We are offering a wide range of topics from sustainable outdoor fashion to access to clear water and the next generation of young politicians. On the subject of offsetting, i.e. climate compensation, we invited Prof. Dr. Franz Josef Radermacher and Heinrich Strößenreuther, two experts who want to solve the climate problem with different approaches. On the digital podium "Young, Wild and Green" young climate activists can discuss current issues of sustainability.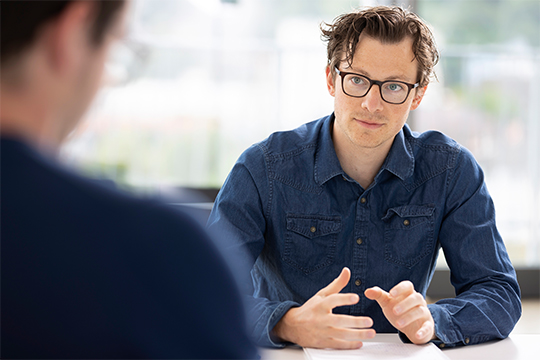 The student project is intended to highlight various aspects of sustainability and stimulate an intensive discussion, explains Philipp George. Photo: Jürgen Gocke
Due to the corona pandemic, your events will take place digitally. How will that work?
Almost all events will take place via zoom as interactive video conferences; alternatively we provide a livestream on YouTube. We will upload the videos to our YouTube channel later. With a digital event we can significantly increase our reach. Furthermore, speakers do not have to travel to Freiburg, which causes fewer emissions and attracts experts who might otherwise not be able to attend.
What are the future plans for "University Sustainability Days"?
In 2021 the University Days will take place as early as May. From then on, students can participate in an event on sustainability every six months. We are also currently working on another project on this topic. We have discovered that when stakeholders with different competences and priorities sit around a table, they can have a greater impact than if they were alone. This is how the "Erstiakademie zukunftsfähig" ("First-Year Academy for Future") was created. The format is aimed at first-year students. In October 2020 they will get to know university groups, sustainable business and civic involvement in Freiburg - whether digital or in real life, time will tell.
Program for University Sustainability Days (in German)