The Strength of a Comprehensive University
In the latest Times Higher Education Ranking, the University of Freiburg ranks among the top 100 universities in the world and is one of the leading German universities
Freiburg, Sep 16, 2019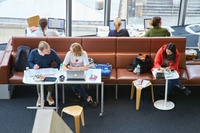 The University of Freiburg is one of the best universities in Germany. According to the current Times Higher Education World University Ranking (THE), the University of Freiburg ranks sixth among all German higher education institutions and fourth among German universities that cover a wide range of fields of study (so-called Volluniversitäten) for the second year in a row. Internationally, the University of Freiburg scored well primarily thanks to its strong research.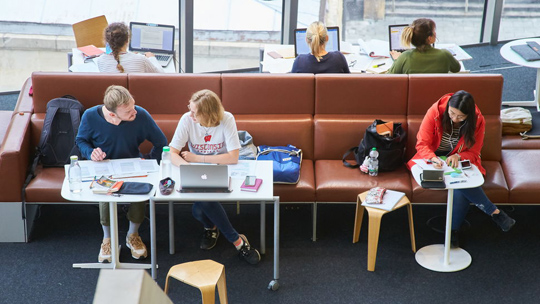 Photo: Harald Neumann
The current THE ranking for 2019-2020, which was recently published, ranks the University of Freiburg 86th in the world and fourth in Germany among universities offering a full spectrum of fields of study. The ranking is an evaluation of almost 1,400 universities worldwide, including 47 from Germany. Among the factors assessed are the universities' performance in teaching, research, the citation of publications, technology transfer, and international outlook. The ranking of individual fields of study has not yet been published.
"The THE ranking confirms the University of Freiburg's established position among Germany's top universities, a position we've maintained in all significant rankings for many years," says Rector Prof. Dr. Hans-Jochen Schiewer. "This is proof of our outstanding researchers, whose effort has transformed the University of Freiburg into a globally visible university with a distinct profile in research." The international top scores achieved by the University of Freiburg emphasize its strength in research. In a global comparison, the University is ranked among the best in terms of the number of PhDs and publications cited as well as extramural grant funding acquired by researchers. The University of Freiburg also has top scores regarding technology transfer, thanks also to its large number of patent applications.
Strong in Research
The THE ranking corresponds with another renowned ranking list published in August 2019: The Academic Ranking of World Universities, also known as the Shanghai ranking, ranks Freiburg fifth-to-seventh among German research universities. The Förderatlas der Deutschen Forschungsgemeinschaft (Funding Atlas of the Deutsche Forschungsgemeinschaft) published in July 2018 has also confirmed the University of Freiburg's strong research, awarding the University of Freiburg first place in Germany for the highest rate of approved funding in relation to the number of professors and spectrum of fields of study.
The THE ranking is based on several factors, including a global survey of more than 20,000 scholars as well as the number of publication citations by scholars worldwide. Key statistics, such as the number of international students and staff-to-student ratio, are also considered.
Times Higher Education World University Ranking 2019-2020