Agreement for More Open Access
DEAL consortium signs memorandum of understanding with Springer Nature
Freiburg, Aug 28, 2019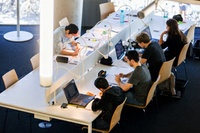 Photo: Sandra Meyndt
The DEAL consortium, which negotiates with Germany's three largest academic publishing companies on behalf of almost 700 academic institutions, has reached an agreement on a memorandum of understanding with the academic publishing company Springer Nature. According to the negotiating parties, it establishes the framework for the world's most extensive open access agreement. They aim to finalize the contract before the end of the year.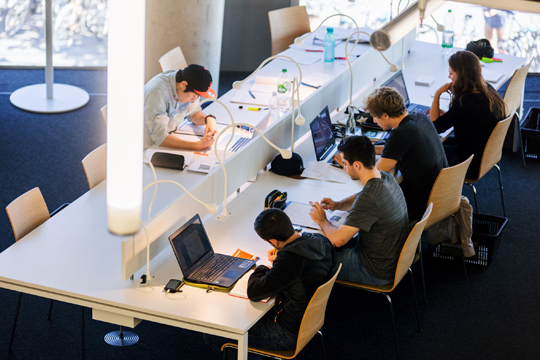 Students and researchers will have access to all of the around 2500 titles in the Springer journal portfolio as well as to archive content reaching back to the year 1997. Photo: Sandra Meyndt
 "Reaching such an understanding has been possible through acknowledgement of the common commitment of both parties to the principle of open science," states the German Rectors' Conference in its press release on the agreement. The contract aims to provide German researchers access to a total of more than 13,000 open-access articles per year from the roughly 2500 journals in the Springer Nature portfolio. The articles will be freely available for students and researchers worldwide to read, share, and use. In addition, the agreement will provide the participating institutions with permanent reading access to all content published in these journals all the way back to the year 1997.
The managing director of the Freiburg University Library (UB), Dr. Antje Kellersohn, is the spokesperson for the DEAL project group and a member of the negotiating group and the project steering committee. Moreover, the UB Freiburg has operated a DEAL office for several years. It coordinates and documents the communication surrounding the DEAL project and takes care of its press and public relations work. The office is funded by the Alliance of Science Organizations in Germany. It initiated DEAL to enable nationwide licensing agreements for research institutions.